Most consumers run into debt problems after the holidays. Of course, everyone wants to make sure their family members and friends have a wonderful Christmas. But, this desire sometimes gets people into trouble, especially those within the median-income range. Contrary to belief, there are ways to keep your speeding to the minimum during the holidays.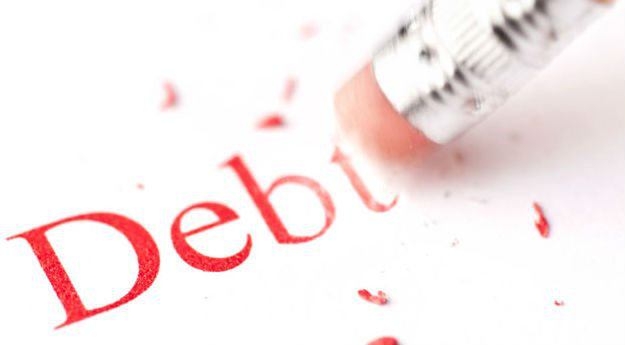 Take Advantage Of Black Friday
Most retailers offer huge discounts on their products during an event known as Black Friday. This event typically takes place the day after Thanksgiving, giving consumers plenty of time to stow away some money for their spending. Some consumers tend to avoid Black Friday, because of long lines, high frustration and frequent fights over specific products. However, these issues can all be avoided through online shopping. Today, retailers such as Amazon, offer the same deals on their products during the Black Friday event.
Christmas Savings Account
Many American companies offer their employees holiday saving opportunities. One such opportunity allowed employees to put money into a savings account throughout the year. The money is deducted from the employee's paycheck and at the end of the year, a check for the full amount is sent to the employee. If you save wisely, you could have accumulated about $1,500 in your Christmas savings account, which can be applied to your holiday spending.
It is also wise to monitor your credit history and take advantage of the very popular Better Credit Blog. This blog provides tips for saving money during the holidays, when traveling and the rest of the year.
Create A Holiday Budget
If you truly want to keep your spending to a minimum during the holidays, you will need to create a budget. If you have an existing budget, you can make a few alterations to include your holiday spending. Whatever the case may be, you will not scathe by debt-free without a doable and realistic holiday budget. If you need help creating the budget, you can always seek the advise of an accountant.
The idea is to spend less prior to and after the holidays to free up the money. If you can stick with the budget, you will definitely feel good about your efforts. Plus, you will not be left with a huge debt that could plague you for several months or the entire year.
Stop Frivolous Spending
During the holidays, it can be easy to spend frivolously. You want your kids and family to have the very best of everything. Not to mention, those extraordinarily expensive holiday dinners that could feed a family of ten. Of course, just saying that you aren't going to spend frivolously might be easy, but at the end of the day it really isn't. You need to put yourself on a financial diet and only spend money on the essentials. Look for deals whenever and wherever you find them, and don't be afraid or embarrassed to take advantage of coupons.
Think About Carpooling To Work
Gas prices are on the rise and they will just only continue to rise. This is especially true during the holiday months. If you live near a co-worker or a boss, you might want to consider carpooling to work. Not only will this help you save on gas expenses during the holiday season, but also it could even save you some wear and tear on your vehicle. If this is something that works out then you could begin carpooling year around.
Save Tax Returns For The Holidays
If you have a large family with several dependents, there is a good chance that you probably collect a good lump sum during the tax season. While it might be very tempting to run out and blow this cash right away, you might want to consider saving it for the holiday seasons. Or, you could even use it to shop during tax season, but save the gifts your buy for the holiday season. Whatever the situation is, utilizing Christmas bonuses and tax returns for the holidays will help you stave off some of that ever-growing debt that usually occurs during the holidays.
Start Saving Way In Advance Or Take Advantage Of Layaway
It really is never too early to start planning and saving for the holidays. In fact, some families will start saving a year in advance. Start setting aside money out of each paycheck after your bills are all cleared, and use this money to do your holiday shopping. In addition to this, you can also take advantage of layaway. Layaway allows you to put items on hold and pay for them on a weekly or monthly basis until they are completely paid off.