There are many racecourses across the US all hosting regular thoroughbred contests and people of all ages enjoy visits to their nearest track on a regular basis. It is a great way to relax and unwind and it can also be a very profitable experience.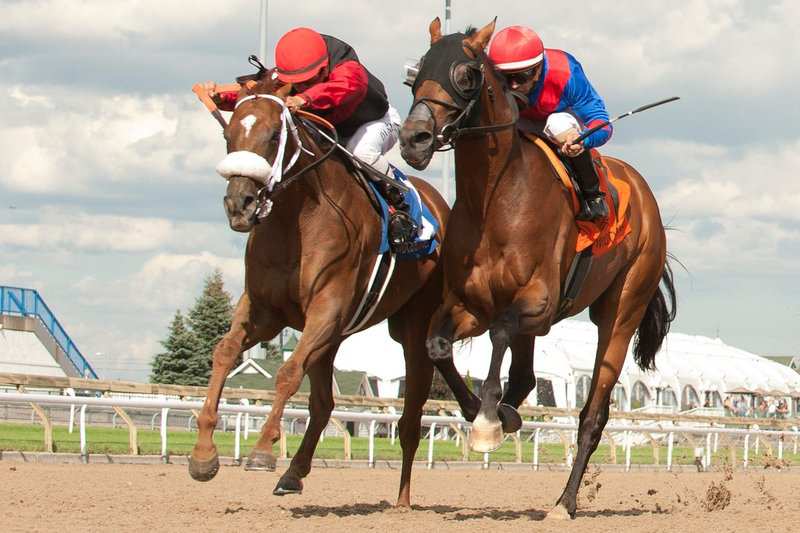 Source: Woodbine Racetrack via Twitter
Racing is still a hugely popular pastime with a number of generations enjoying the glamor and spectacle of visiting one of the countries many racetracks. There are a number of meetings throughout the year often held on different days of the week. Tracks have diversified over the past couple of years as they attempt to attract new punters to the course and events can include live music and show with even smaller tracks such as Arlington attracting 33,000 spectactors for the Arlington Million which is their standout race meeting of the year.
Entry to racetracks probably isn't always as expensive as it might seem and discounts are often offered for advanced or group bookings, which is always something to consider. Although you may hear stories of punters winning big, most attendees will only be operating with a small budget. To enjoy a successful day at the races, it's important to know your limits and stick to them. There are always likely to be cash machines at the track but it is generally advised to take the amount you are prepared to gamble with not be tempted to withdraw if things don't go according to plan.
Before attending a meeting, it's always important to remember that visiting racetracks and gambling are predominantly leisure activities and not turn up assuming you will leave richer. If you do, it's a wonderful bonus and the drinks are on you!
Punters will always leave with a smile on their face if they depart with a bulging wallet having made a profit throughout the afternoon. Websites such as The Winners Enclosure offer free tips from their experts on a daily basis including their best bet of the day (Nap) and it's always advised to conduct research before attending a race meeting. It's better than following the advice of a stranger in the pub!
You'll be able to buy a program at the track which contains all of the runners for every single race on the card and this is extremely useful for a quick glance at the form of each horse.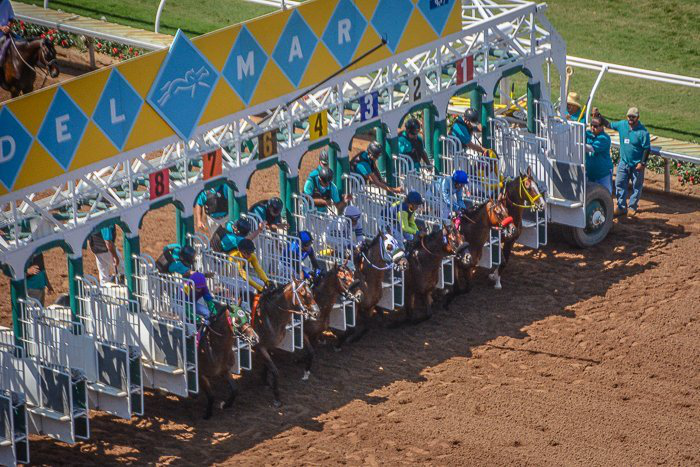 Source: Betmix via Twitter
As you soak up the excitement ahead of each race, drinks and food will be consumed and chat in the stands will turn to the forthcoming contest. There are a range of on-course bookmakers waiting for the custom of race-goers and if you have time, it's always advisable to hunt for the best price available on your chosen horse. If you only wish to play with small stakes but keep an interest across all of the races there are many different ways of doing this.
The Daily Double, Pick 3, Pick 4, Pick 5 and Pick 6 are all legitimate bets that can be made at a racecourse and if successful, they can return huge profits. These require correctly selecting the winning horse in 2, 3, 4, 5 or 6 consecutive races (depending on which bet you strike) and the jackpots can be life-changing.
Some factors to consider before placing a bet including jockey form, horses history at this particular track and trainer form at a track. There are a number of savvy trainers who specialize in readying their horses for races at all of the Californian tracks for example and they could be worth following. If the weather has been wet and stormy in the last 24 hours, always check the official conditions of the track as that can have a huge bearing on the outcome. Remember, if there isn't anything you fancy, you don't have to bet in every race!
For the best possible vantage point, aim to be in position around ten minutes before the race gets underway and you'll be able to take full advantage of the surroundings. You'll be jumping for joy if your horse passes the post in first place and you may collect your winnings as soon as it's been declared official. It's a terrific feeling for any race-goer, first time or seasoned to see their selection winning a race and it's not unusual to see numerous betting slips being waved in mid-air as the field battle for position at the end of the contest. A day at the races is a terrifically rewarding experience and it can be a profitable one too. Even if you don't pick a winner on the day, it's a great opportunity to witness live sport and catch up with friends and family and it is unlikely to be as costly as you might think!