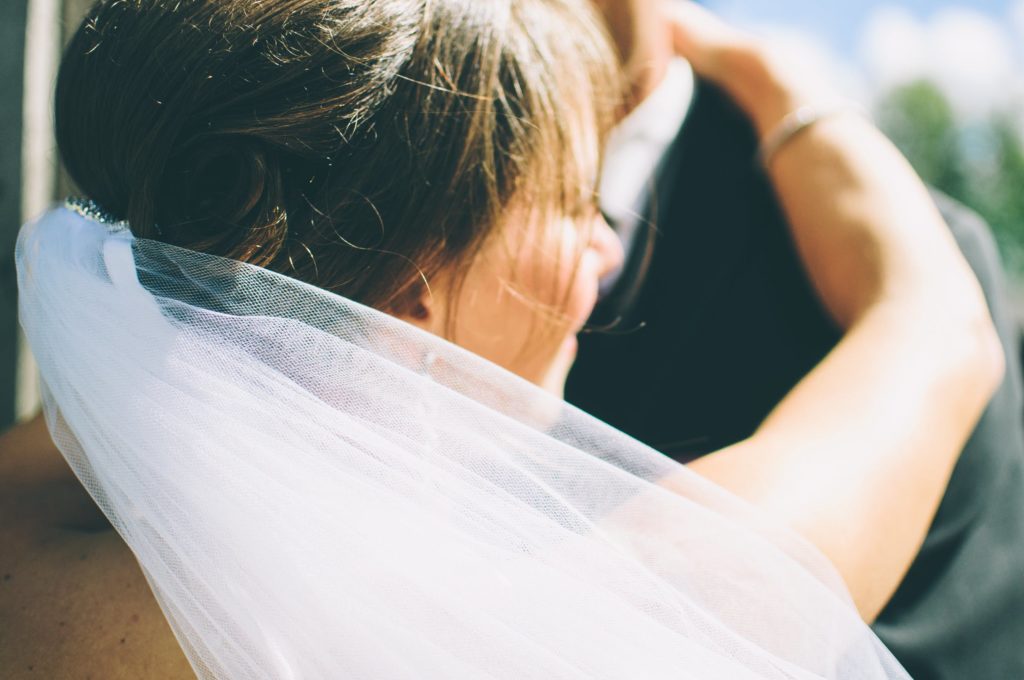 We all know that when it comes to wedding planning, the expenses can easily spiral out of control—even for the most organized wedding budgeters. But they don't have to. All it takes is focusing on which aspects of your wedding are truly important. Looking at the big picture and what will truly be remembered from your wedding day will help you with hard-to-make wedding budgeting decisions.
Take a look below for several areas of your wedding where you can re-think the budget. Instead of throwing money away on things that aren't necessary, you can instead be thrifty, creative, and clever with some of the planning.
Get Married on a Weekday
Many people don't realize that if you get married any day Monday through Thursday, it can literally save you thousands of dollars. Even choosing Friday can often get you a discount. Many wedding venues provide this offer. The compromise of getting married on a weekday is that you would be asking a lot from out-of-town guests who would most likely have to take extra time off of work, and you may also have guests who don't stick around at your reception as long, since they may need to go to work the next day. However, if your guests are local and you don't mind if some of them aren't able to party late, choosing to get married on a weekday may be a very wise choice. Average Cost for Venue on a Weekend = $12,130 
Consider Cake Alternatives
Do you ever get the feeling that the wedding cake is more of a photo op than an actual dessert? It seems like these days, many wedding cakes are too much about the visual impact and are outrageously overpriced—and often, half of it is left uneaten. Because of this, more and more couples are getting creative with their wedding cake, deciding to save money on it or forgo it altogether. One option is to have a friend bake your wedding cake. This can be their wedding gift to you—or, if you think that's too much to ask of a friend, consider something unique and charming, like a milk-and-cookie bar or a colorful selection of gourmet donuts. Your guests will want something sweet, but it doesn't necessarily have to be an overpriced wedding cake that's covered in cardboard-tasting fondant. Average Cost for a Wedding Cake = $550 
Re-Think Your Flowers
Did you know the average cost of wedding flowers is $2,000? And that's on the cheaper side. This is even more disheartening when you consider that the flowers will wither within a few days. In response to this, many couples are re-thinking their wedding flowers. Some choose to instead go with fake flowers, which allow the freedom to select any color or type, on top of the fact that they won't get droopy during the wedding day. Fabric or paper flowers can be just as dazzling. They often make even more of a statement piece, and they can save you thousands. "They are more durable compared to fresh flowers, allowing your petals to stay pretty and perky in all climates and locations," says the owner of Faux Bouquets. Flowers made of materials also last forever, making them perfect as keepsakes or wedding favors. Average Cost of Real Flowers = $2,000
You Don't Need a Full Bar
Across the board, wedding planners agree that it's a waste of money to offer endless alcohol options at your wedding reception. In fact, it's actually a good idea to nix hard liquor altogether. Everyone loves either wine or beer, and keeping it simple is a great solution. According to the professional wedding planners at De Luxe Banquet Hall in Los Angeles, all you need is "Beer, wine, champagne, and, if the couple wants, a signature cocktail." Average Cost for a Full Bar = $3,500 
Don't Focus on Bride-Specific Dresses
As soon as something is labeled wedding or bridal, it automatically becomes more expensive. But the truth is, you can find a much more affordable—yet still stunning— "wedding" gown in many places that aren't wedding-specific. Check prom dress websites during the off-season; find a unique white vintage dress from your favorite thrift shop; look at quinceañera dresses, or even just white dresses on Etsy. Or look at stores such as Anthropologie or H&M that sell gorgeous white dresses that would make a lovely wedding gown. Average Cost of a Wedding Dress = $1,150
Have a Friend Take Photos
We all have at least one photographer friend, and most of us have quite a few. If you know someone who's got a camera and has a great eye, ask if they would be willing to take photos on your big day as a wedding gift. "If your friend is an aspiring photographer and…you're expecting a polished final product as a result, ask to have a look through a few whole galleries (at least two or three) so you can be certain that they can consistently cover a whole wedding day," says wedding photographer Laura Babb. Having a friend take the responsibility for documenting your wedding is also a good idea for a videographer. These two artistic friends could save you thousands of dollars and give you a personal and meaningful wedding gift. Average Cost = $2,300 (photographer), $2,000 (videographer)
Hopefully these money-saving moves will allow you to have some wiggle room for your wedding planning, or more importantly, hopefully they will give you a financial boost to begin your new life together. Good luck, and happy planning!