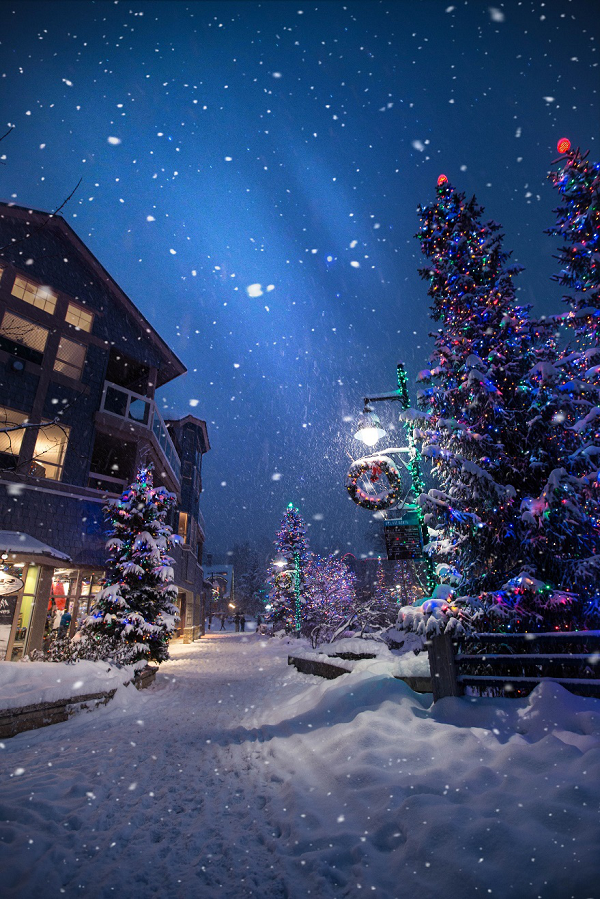 With the holidays just around the corner, we bet you're looking forward to having your loved ones gather around the Christmas tree to open presents and see all the happy faces.
But what's Christmas without decorations? Well if you're looking for some DIY ideas that will leave room in your budget for eggnog, a turkey and everything else that winter such a magical time, you've come to the right place.
Candy Cane Vase
You can make a festive flower arrangement for your Christmas dinner using a can, candy cane, glue and a ribbon. You probably figured out where this is going, you glue the candy cane to the can and with some red or red and gold ribbon. Inside you can put some real or artificial Christmas Flowers (poinsettia).
DIY Christmas Tree Decorations out of Pinecones
You just have to apply some gold spray paint and a little bit of glitter, or a lot of glitter, however you like. You can attach the pine cone to the tree by passing some stubbing wire along the last line of petals, as close to the center as possible so it doesn't show and then you wrap the wire over the tree branch.
Pinecone Decorative Christmas Tree
You can also use a hot glue gun to make a little tree out of pinecones. You spray them with green paint beforehand and you can top it off with some white paint and gold stars.
Santa Chair Toppers
With the use of some red and white polyester felt, you can make some charming Santa hats for the back of your dining chairs. You measure your chair and at the end of the rectangle there, you create a triangle and make a ball out of white felt strips. You also glue or sew a white strip at the bottom of the rectangle.
Sweet Martini Glasses
For a glam winter look, you can put sweet in a martini glass and add a candy cane in the place of a toothpick. You can rim it with sugar to make it look even more festive.
Cloche Bell Jar Decoration
You can place some pine cones, a few branches and some fairy lights in a cloche Bell Jar and it will result in a beautiful centerpiece that sets the mood once you turn off the lights.
Make Your Own Shining Star
All that's needed some paper from your recycling stack, yarn and a little creativity. The star can be replaced by any shape, but stars may be the easiest shape for kids to cut out. It should be noted that textiles perform just as well as recycled paper and may be sturdier and more durable.
Winter Cookie Jar
Make a winter themed decoration out of a cookie jar by painting a few white dots on it adding some snowball cookies. On top you can add some plastic toys that match well such as a Christmas tree or a deer and you can tie some ribbon around the top to give it a little extra loveliness.
Festive Wall Decor
With the help of some baker's twine and mini clothespins, you can make a heart-warming display either right above the fireplace or next to the dinner table. Take your kids shopping for some holiday or even make them from scratch at the kitchen table. Sit with them and help them write their wishes for the next year and what they're grateful for, their dreams and aspirations. You can hang these cards on the wire and every year you'll have more of them to bring back happy memories of the time you bonded over writing them, from when they were little and couldn't spell and see how they and their way of thinking changed over the years.
Cinnamon Stick Ornament
Bend a piece of wrapped wire and carefully push it through the hollow part of a cinnamon stick and attach it at the bottom. Then use a hot glue gun to attach fresh rosemary sprigs and jewel or beads. It will look gorgeous and smell like Christmas spirit.
Orange Peel Light Decorations
Cut along the side of an orange and remove the peel in two equal halves. Carve star shapes in the top half and place a tea candle inside the bottom half. You can place them on the dinner table, they'll look even lovelier than they smell.
Holiday Pasta
Turn some bow-tie pasta gold with a spray and glue it to some ribbon or a golden chain. You could wrap them around the bottom of other decorations such as the cloche bell jar decoration.
Ribbon Christmas Wreath
Make your own wreath. You first need to make a ring out of wire that you'll be wrapping in some Christmas ribbons. Then use another color ribbon to make bow ties that you stick to the wreath with a hot glue gun. Add some beads for sparkle and you're done. You can use different color combinations like first layer white ribbon, blue bowties and silver beads, or green ribbon, red bowties and gold beads. Whatever you like best.
Sequin Baubles
Make your own Christmas tree ornaments by sticking sequins to a styrofoam ball using pins. The best part is you have so many color options. You could also pass some ribbon through the hooked pins and decorate your staircase.
Rustic Garlands
You'll need burlap string, a burlap bag and some pine cones. You can connect the pinecones with some stubbing wire, as for "DIY Christmas Tree Decorations out of Pinecones" and pass the burlap string through the loops you make at the end. Out of the burlap bag you can make some cute bowties and that's all there is to it.
Christmas Mantle Arrangement
A colorful mantle set can make for an impressive decoration, ideal for your living room. You can stick some snowflakes on the wall or mirror, hang some Christmas baubles under the mantle and spell Christmas with some letters from the discount shop. It will look charming without draining your wallet.