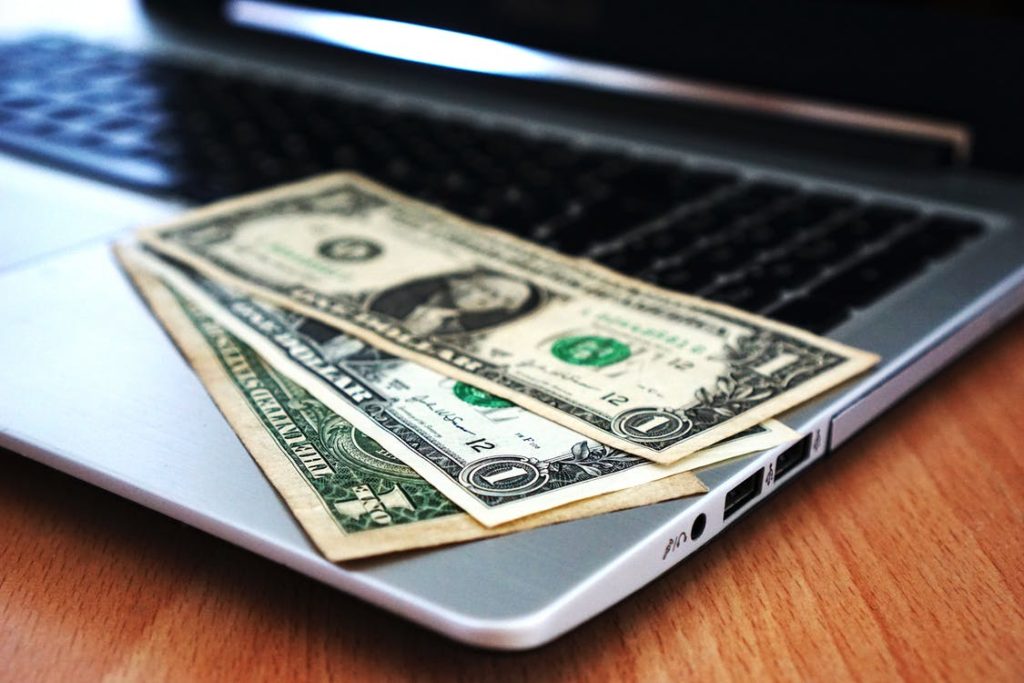 Does the thought of traveling to distant lands fill you with joy and excitement? Do you look at planes in the sky when they pass you by and wonder where they are headed. Are you just itching to go and explore the planet? Well you don't have to be a millionaire to do so! All you need is a good work ethic and some savings and you can make your dreams come true. Just don't forget to take a bunch of supplements along for your journey to keep you healthy, mentally sharp and relaxed. Most importantly, take with you a special jet lag supplement which reduces the mental and physical stress that goes along with traveling.  Research Verified reviews will tell you more about the best supplements on the market today. Well, here we go, a list of 7 really easy ways of making money while traveling:
1. Nanny/Au Pair
Do you have a love and passion for children and want to see the world? Becoming an au pair or a nanny is a beautiful opportunity to take care of children while exploring the surroundings. There are constantly jobs all over the world for English speaking Au Pairs and websites where you can research families and vice versa. Decide which country you want to visit and start your job search. Great international websites are Au Pair.com and Greataupair. Greataupair also gives you the opportunity to be a caregiver for the elderly if you wish so.
2. Waiter/Waitress/Barista/Bartender
These are fun jobs. Most places will hire you, especially if you just work on tips. It's really vital to have an upbeat attitude, smile a lot, give great service and make sure whoever you are serving is happy at all times. The better you do your job the greater the tip so it really pays off to be nice! It's also an opportunity to have fun with co-workers, get to know them and hang out and they can always show you around the city. Also, depending on the restaurant/bar/coffee shop, you can make massive tips. It's easy to learn how to become a bartender, there any many online schools or you could ask your local bar for some unpaid experience.
3. Freelance Writer
There are  many websites you can join such as Upwork where you can register as a freelance writer and take on assignments as you travel. You will need to put in a lot of work and have a lot of discipline and money will start rolling in. It won't be a massive amount but just enough to get by and enjoy for travels.
4.  Construction Work/Agricultural Work
Are you strong and like working with your hands? There is always work for construction and agricultural workers. It's a laborious job and takes its toll on the body but you get to make a lot of friends and after a hard day's work get to explore your city.
5. Hotel Jobs
Most cities have hotels and they are often looking for cleaners. It is not the nicest of jobs but it is work and it will keep you busy and you'll have beautiful surroundings to work in everyday. Often your hotel will be by the shore and after work you can always slip into a bikini and hit the ocean. I see it as quite a fair trade of your time.
6. Dog Walker
Dog owners are always looking for people that can look after their pets either when they go on vacation or on an everyday basis while they are at work. This is a fun job if you love animals and can walk up to 10 dogs at a time. All you need to do is have a special belt and buckle in the dogs with their leashes. This way you (and your pack of dogs) will get to explore the city and you'll always feel safe no matter which alley you walk by!
7. English Teacher
There are always foreigners looking for English teachers. Often, you don't need a full on teaching degree or diploma for this. Just a recognised TEFL (teaching English as a foreign language) certification will do. You can even learn this online. Another option is to be a teacher in an English pre-school. Foreign countries often open up private English schools and you don't always need to be necessarily qualified to teach in the preschool, just a passion and love for kids will do.
Just remember that for these sort  of travels to actually work you should have quite an amount of cash saved up as well as credit cards available in case you need them. Even if it takes a year of hard work just to save up, do so and go explore the world while giving good service!