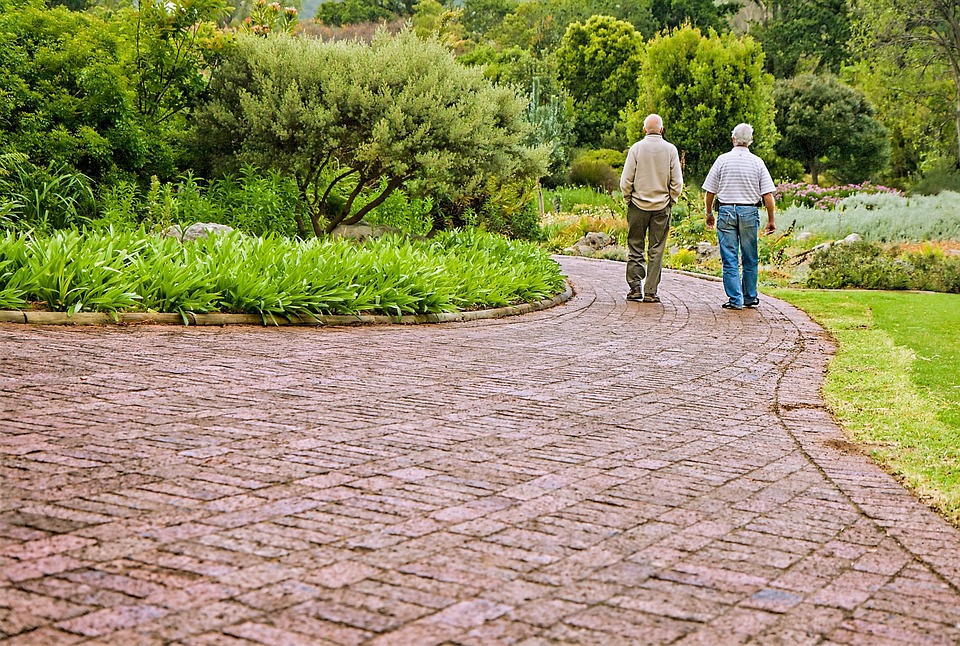 When it comes to selecting a home for their senior parents, a lot of people get confused by the different types of housing facilities available. It's important because different families have different budgets and service preferences. Everything from their emergency care facility to the everyday care provided plays a vital role in the decision making process.
Many individuals get confused about the different types of senior housing facilities. Some think senior assisted living facilities are synonymous with adult family homes. Some even believe that nursing homes are a good option as a long term housing solution for seniors. 
In this post, we compare senior assisted living, nursing homes, and adult family homes. At the end of the post, you will be able to distinguish between the three and pick the one that's best suited for your needs.
What is Senior Assisted Living?
Senior assisted living is an umbrella term that defines all types of housing facilities for seniors. This includes assisted living communities, nursing homes, memory care facilities, and adult family homes. In other words, any service or facility that houses senior, whether in independent apartments or in a supervised community falls under the bracket of senior assisted living.   
What Are Nursing Homes? 
Nursing homes are more geared towards providing medical rehabilitation services. They have trained nurse (hence the name) to care for patients who need medical care on a daily basis. Thes homes act as a bridge between hospitals and homes. This makes them ideal for seniors who are released from the hospital, but who are not quite ready to go home and live on their home. In terms of their design and facilities, nursing homes have more common with hospitals than homes. Nursing homes often have hospital beds and they can connect seniors with in-house specialists such as chiropractors, physical therapists, and others. Therefore, seniors nursing homes act as rehabilitation centers and are thus temporary. 
What Are Adult Family Homes?
Adult family homes are a type of senior housing facility that houses several individuals under one roof. These facilities are usually located in suburbs and in residential areas. Large homes with multiple bedrooms are transformed to create housing facilities for a small group of seniors. The living room usually transforms into a common area, while each resident gets their own room. Barring the sleeping and living arrangements, these facilities have laundry service, staff members to provide medicine to the seniors, and housekeeping. Most of these facilities also have caregivers who assist seniors with everyday tasks such as taking baths, putting on clothes, and eating. 
The advantage of adult family homes over nursing homes is that it provides a permanent housing solution. The atmosphere is much more friendly and the residents get to interact with other seniors and participate in daily activities.
What Are Assisted Living Communities?
As the name suggests, these are residential communities. Therefore by their very nature, they house many seniors in a large residential area. Consider them as residential complexes exclusively designed to house and care for seniors. These communities often have health clinics and have caregivers for their residents. Regular services such as laundry, housekeeping, and medical assistance are pretty much standard. The facilities and features also depend greatly on the type of plan a resident chooses. A resident who needs little to no help with his or her daily activity can choose a less supervised living plan, which usually costs less money. Residents suffering from long-term ailments or have significant physical disabilities may have to choose a package that allows them to have a caregiver always present with them helping with everything from bathing to eating. These packages are understandably more expensive than the base rate. 
Which One is the Right Choice for You?
It really boils down to two things, budget and desired facilities. 
Nursing homes are a necessity and the most expensive of all the senior assisted living facilities. However, if the doctor recommends moving into nursing facility then there is no real option. Cost of living in a nursing home is often covered by Medicare, which is often around $8,000 to $10,000 every month.
Assisted living communities, allow seniors to move into an apartment as an independent resident or on a double sharing basis. Depending on the location, size of the apartments, and individual assisted living communities, the price per month varies significantly. Residents can pay anywhere from $2,500 to upwards of $10,000 every month. This means, whether you are looking for a spacious living facility with lots of comfort features or a budget-friendly living facility, there are plenty of options either ways. 
Family homes for seniors cost around $3,000 to as much as $8,000 per month. While their prices may seem steep, the rates often remain the same for years and are often all-inclusive.