For busy, working parents, a full-time nanny is an ideal option that can offer peace of mind when you're out of the house. Full-time nannies are your lifeline when your agenda is packed, and it's important that you find the right person for the job. They make meals, keep up with light housework, pick your children up from school, walk them to little league, dancing class, or anything else, and above all, show them the care and attention you want them to receive, whether you're home or not. When you're considering employing a full-time nanny, there are a few important things to keep in mind.
Look Online
More people are looking online to find a sitter who can provide full-time caregiving services to their children and there are a number of different websites where nannies post profiles and families can put up help wanted ads. The advantage of a site where professionals post detailed profiles is that you can narrow down your search effectively and easily, searching according to availability, credentials, and other important criteria. A website such as Canadiannanny.ca will provide you with access to hundreds of different nannies in your area. You'll get the chance to narrow down your search by specifying the age of your children, household duties that need to be performed, and the availability that is required for the job (i.e., full-time, part-time, summers only, weekends). You can even take advantage of identity protected phone calls, which protect your personal information each time you contact a potential nanny or conduct a phone interview.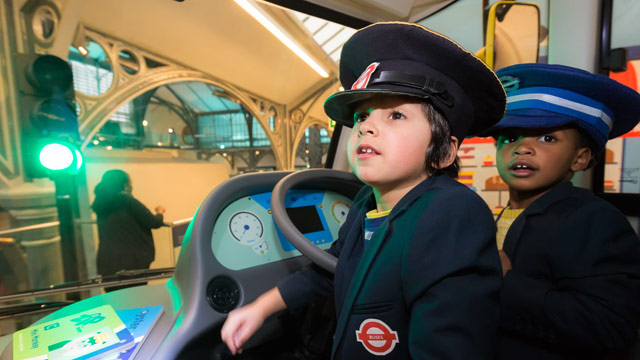 Use a Payroll Service
Those who are looking to hire a full-time nanny in Canada can save themselves a lot of stress by using a payroll service such as HeartPayroll, offered by Canadiannanny.ca. As an employer, you will be required to register with the Canada Revenue Agency and fulfill obligations such as calculating net and gross pay,Canada Pension Plan (CPP) payments and Employment Insurance (EI) payments, providing paystubs, and sending out T4 forms during tax season. The service can also handle direct deposit payments so that you don't have to worry about paying your nanny on time, something that your nanny will always appreciate.
Outline Expectations
One piece of advice from the customer support team at Canadiannanny.ca is to make sure that a nanny's duties and responsibilities are all clearly outlined during the interview process. For example, make sure it's absolutely clear what kind of transportation the nanny can provide and whether it will be necessary for the job. If driving is a necessary part of the job, you will have to keep in mind considerations like gas expenses. A common issue is how much house work a nanny should be expected to do; clear communication is always important, and you may have to pay more or for longer hours if you expect tasks to be completed beyond the immediate care of your child. You should also be clear on your policy of social outings, as many nannies will have friends in the industry and like to get together in parks with their charges – it can be a great socializing experience for all of the children involved.
Provide Compensation for Certain Expenses
Similarly, your full-time nanny may need to pay for services that include taking the child on excursions or covering the cost of their lunch during an outing. Compensate for the extra cost of the expenses. i.e., the nanny's admission into a museum to ensure that they don't pay out of their own pocket.
When you need a babysitter, you want to be sure that they are the best possible fit for you and your family. Using an online source to find a babysitter is not only extremely easy, but it offers so many benefits and tools to help you. It can remove many of the unpleasant variables and make sure that you have a streamlined experience when finding a babysitter.