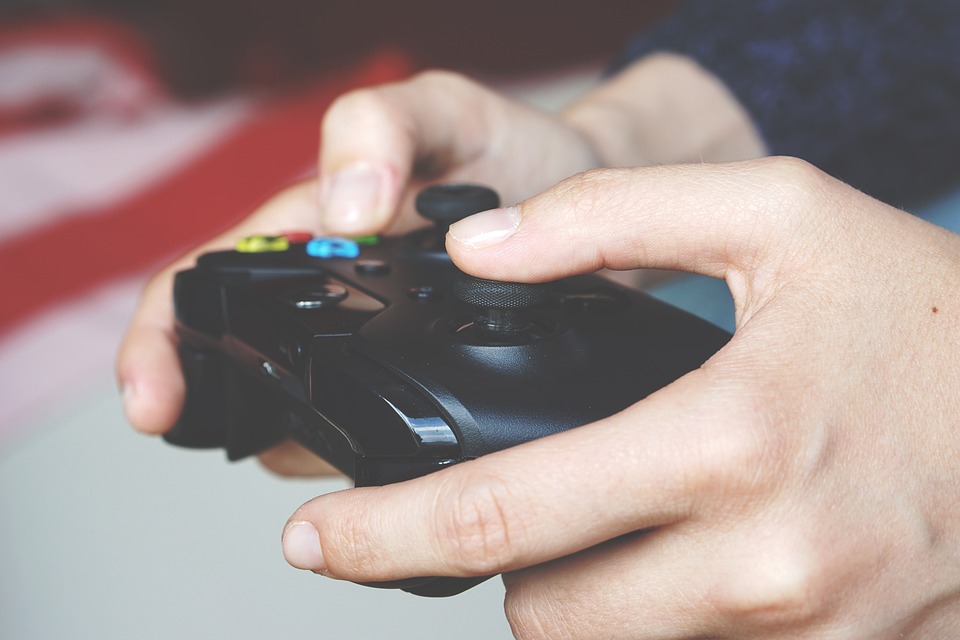 It was only a few years ago that kids played outside to have fun. Nowadays, with the internet and smartphones, it's a rare sight to see children climbing trees or rolling around in the garden.
Children have found a way to have plenty of fun online – and there's no reason why anyone else can't do the same, no matter if it's after a long day at work or you've found spare time for yourself.
From using social media to chat with friends, to playing a game with millions around the world, there are many ways to have fun. This article will show you some of the best ways you can enjoy yourself online from the comfort of your own home. 
Play A Video Game
Let's start with an obvious one. Playing an online game is a great way to have fun from home. You can play with your friends or by yourself.
There are tons of games to play no matter what are your interests, there is something for you. For example, if you like sports, games like Madden and FIFA would be an excellent choice. If you're into action, Battlefield and Call of Duty are high-profile games that will keep you occupied for hours.
If you don't want to pay for a game, many can be gotten for free. Fortnite is one of the biggest games in the world right now but you don't need to spend a penny to play; just an account and an internet connection.
For those of you who have a smartphone, the Apple App Store and Google Play Store have thousands of games from which to choose, such as Clash of Clans, a popular free strategy game.  You can choose to invest money in the game if you wish to make quicker progress. 
Watch TV And Movies
You no longer have to wait for your favorite show to be scheduled by a broadcaster once a week to get your fix of great TV. 
Netflix is a subscription-based platform that gives you access to all of the biggest, best and newest TV shows from the click of a button. You can watch as many as you like, whenever you want. With the mobile app, you can even download your favorite series and take it on the go.
It's not just TV, either. Netflix has hundreds of movies you can watch from the comfort of your own home. 
Amazon Prime Movies has its own selection of TV and movies for you to enjoy. If you have an Amazon Prime account, you can access their library without paying anything extra.
All you need to do is pick up a bag of popcorn on your way home and turn your home into a personalized cinema. If you have children, you can find something fun to watch together and spend some quality time with them during the weekend or in the evening before bed.
Online Casino And Sports Betting
Adults seeking a way to make some extra money from home (and have fun in the process) can play in an online casino.  This one should certainly be near the top of your list.
When it comes to betting in an online casino, you should try to get as much for your money as possible. For example, if you are depositing for the first time, you are likely eligible for a bonus that matches your deposit amount, giving you even more money to have fun with.
Sites like onlinecasinogems.com have all the best bonuses in one place. Look around to find a casino with the biggest bonuses and free bets. This will give you a better chance of making more money – and having an absolute blast while you do so!
If sports is your bag, you could make them even more entertaining by making bets on them, too. Of course, it helps if you know who's going to win! Sites like Weekly Slots News  give tips to make the betting experience more fun – and profitable!
Online Clothes Shopping
Whether it's picking up a new outfit for work or buying a brand new holiday wardrobe, shopping can be great fun.
Thanks to sites like Amazon, online shopping offers the convenience that people crave. No longer do you need to leave home, worry about finding a parking space, pay for said parking space, and then having to limit your shopping experience based on the price paid to the parking meter.
Online shopping means you don't have to worry about any of this. You can browse your favorite stores from the comfort of your own home. It is also a great way to stay up-to-date with the latest fashion trends. Couple it with social media and you can find a style perfect for any occasion.
Most shops have online sites now as they recognize the shift to online shopping, so they will often offer online-only discounts, too. Discount sites show you the best and current working codes to save you money.
Listening To Music
Listening to music is a great way to have fun online from the comfort of your home. In fact, it is one of life's greatest enjoyments. Your favorite song can change your entire mood or an upbeat playlist can motivate you to tackle the latest challenge placed in front of you. So what better way to spend your time browsing the internet than loading up YouTube, Spotify or SoundCloud and filling your ears with sweet, sweet music.
The beauty of these sites is that because they are all online, you can stream music for hours and hours, keeping you entertained while you read, study or browse the news. If you're feeling adventurous, you can discover new tracks to add to your playlist, too.
In the event you are hosting a family get together or a party with friends, streaming online music can make a great talking point. The best songs can also encourage karaoke, making even the shyest guests want to get up and have a go.