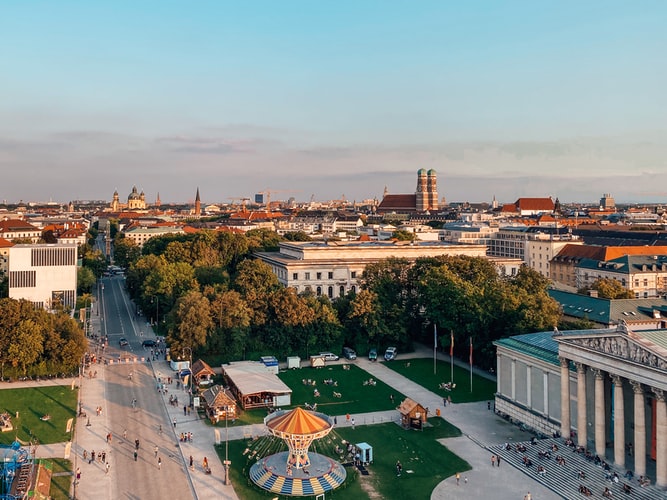 Education along with experience helps in shaping competencies in life. An individual grows at an incredible velocity if he gets an opportunity that is both fun and educational. Higher education in Germany acts as a catalyst for such experiences. Pursuing a bachelor's degree in Germany develops capability and promises holistic development. Known as the land of ideas, Germany is the fourth most popular destination for students across the world. The country is putting supreme efforts on quality education and research skills, so that one who studies here can contribute constructively to a global economy.
As per the Germany International Student Statistics 2020, over 5.3% of students came from all over the world at universities in Germany between 2018-2019. Germany has also witnessed a 30.9% increase in the international student numbers from 2014 to 2019, reveals the statistics. Germany has top-ranked institutions and most of them are recognised internationally. Location is equally important as surroundings shape students and makes them future-ready. A desirable setting provides students with networking opportunities, chances of cultural immersion and diversity appreciation. Bachelors in Germany provide you with a broad foundation knowledge of the discipline and support your vision by giving you a space to grow professionally. There are several good reasons to pursue a bachelor's degree in Germany. Some of these are:
Less tuition fee: Higher education is not pocket-friendly anymore. One has to pay a huge sum of money to pursue a coveted degree in a renowned institution or university. But not in Germany as it is the least expensive place to study. It has the lowest fees among all the other international destinations to study.
Education system: Germany offers excellent teaching and research skills. The universities here are based on the dual education system. In simpler terms, they offer the perfect combination of practical and theoretical knowledge. This education system helps students to grow both personally and professionally.
High academic standards: Universities in Germany are ranked among the best in the world. Its courses cover a wide array of areas including business, finance, IT, human resources, and others. Alike the Indian graduation pattern, a graduation course here is of 3-4 years of duration, depending upon its nature.
Part-time job opportunities: German universities provide their students with an opportunity to work during or after studies. Although the cost of living is quite low in Germany, students can work part-time to earn extra pocket money. They can also stay in Germany for up to 18 months after the completion of their study to find employment. However, they need to have an extended residence permit.
Scholarships programmes: There are various scholarship programmes for international students studying in Germany. These are DAAD Scholarship Programme, Heinrich Boll Foundation Scholarships, DeutschlandStipendium National Scholarship, etc.
If you too want to pursue a graduate degree in Germany, go for GISMA. GISMA in Germany offers a variety of courses for undergraduate degree. In GISMA, a wide array of international programmes allows you to specialize. So, what are you waiting for? Come here and discover the beauty and diversity Germany has to offer.