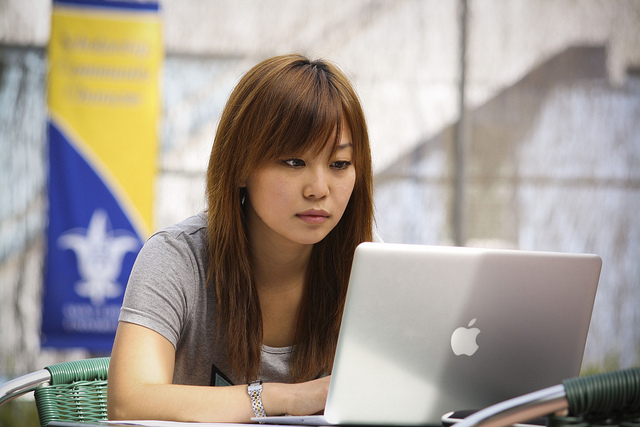 One of the primary steps to gaining financial freedom is getting rid of debt. For students who are paying for college themselves, this is a hard ask. Average college costs range from $20,000 to $30,000 per year, according to the National Center for Education Statistics. Beginning one's work career saddled with student debt is a reality that many young Americans face today. But there are ways to alleviate this load. A study from Georgetown University found that over 70 percent of college students now work while attending school. This number continues to increase as college tuition and enrollment fees climb.
So where does that leave you? Interested in work for students that will help chip away at your student debt right now? Here are just some of your many options…
Turn your hobby into an asset.
Are you a fantastic cookie baker? Do you know how to make handmade soap? Do you love creating whimsical jewelry pieces? Now is the time to start capitalizing on your hobby. You can use eBay, Etsy, or any well-known shop platform to begin selling your wares. Most of these shops do not charge a sign-up fee, and instead take a cut of your profit. So you do not have to dip into your precious reserves to get set up. Need an inspirational story to get started? Read about this couple who did away with $20,000 in student loans through their online shop.
Get paid for your skills.
Can you whip up a delicious meal in little time? Why not use your weekend to be a personal chef to a busy family? Are you motivational and love to exercise? Consider using your morning exercise routine to be a private trainer or teach an exercise class. Know how to create a website? The opportunities there are huge for making some handy cash. Search local job boards. Put up a profile in local listings so people who are looking for your skill set know where to find you. Once you get a couple of clients who like to work with you, ask for referrals and grow your client base.
Drive people around.
Have a car? And an afternoon to kill? Consider driving for Uber or Lyft. You could end up making more and working fewer hours than actual taxi drivers. Average hourly wage is $25 for Uber drivers. And with the flexibility of choosing when you work, it makes the job perfect for students that might not always know when a free hour might open up.
Join a focus group or take an online survey.
Large businesses like to test out their products before sinking millions of dollars into their endeavors. Makes sense right? If you have lots of opinions and are looking to get rid of some as well as earn cash, this could be a great fit for you. Sites like FindFocusGroups.com list paid focus groups. And Swagbucks.com is a place where you can find paid surveys. There are plenty of other survey and focus group opportunities on other websites, but be careful of scammers. Do your research before signing up for a survey from a lesser-known site. All you need is an Internet connection and a computer, and you can begin.
Airbnb your place.
Obviously, this one only works if you have a room to spare. But if you do, make a listing on Airbnb and see if there are any takers. You will want to first make sure your room is legal to rent out, as your city might have regulations on Airbnb use. But if they don't, and you don't mind sharing space with strangers, this could be your meal ticket.
While there is no magic pill that will make student debt disappear in one day. One day at a time, and one job at a time is how you get a mountain of debt to disappear.