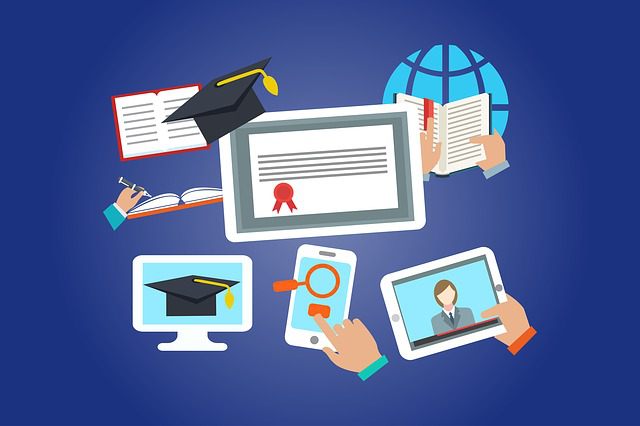 Are you a registered nurse (RN) who is considering a career advancement through online education? Or do you want to specialize in a particular area in nursing and need to improve your knowledge and skillset? Then consider enrolling for a Master of Science in Nursing (MSN) program at a top school like Xavier University.
An online MSN program is a practical option for you if you are currently employed as a nurse because you can learn while working. This flexibility will be extremely valuable to you if you also have a family and are only able to squeeze out a few hours a day to learn – no relocation required and no dressing up to attend lectures on campus.
Requirements for an Online RN to MSN Program
Students who wish to apply to RN to MSN online programs are required to have an unencumbered license to practice in their locations. A license is unencumbered If it is not suspended, revoked, conditional, or probationary by the registering authority.
A Nursing Degree or Diploma
Some programs require prospective students to have a diploma or an associate degree in nursing to be eligible for the program. Some other programs require a Bachelor of Nursing (BSN) from an accredited university or college.
Other MSN admission requirements include but are not limited to:
Proof of English language proficiency
A CV with information about the applicant's nursing experience
Statement of purpose.
Official transcripts from universities or colleges attended
Recommendation letter(s)
Official documents proving an unencumbered RN license
What is the Duration of an Online RN to MSN Program?
Students can expect to complete a master's in nursing program in 30 to 36 months. However, some specialty areas may also require students to earn clinical hours during the program. This may extend the completion time.
Is An MSN Worth It?
Earning a Master of Science in Nursing from a top school is worth it; especially if you are looking to advance your career. Nurses who seek this degree usually want to do more than serving and caring for people. They also want to function in management or consultant positions, and they often get it.
Studies show that many MSN graduates get promoted to senior roles upon graduation. What's more? These nurses achieve a salary raise. A particular report reveals that the median salary that nurses achieve after a Master of Science in Nursing varies between $75,000 and 166,000 depending on the seniority level of the role they practice in.
You can click here to read more about the benefits of earning an MSN.
Overall, an online Master of Science in Nursing is a more convenient option for some people than an in-person option because it offers flexibility and the opportunity for the learner to create a study plan that will work for them.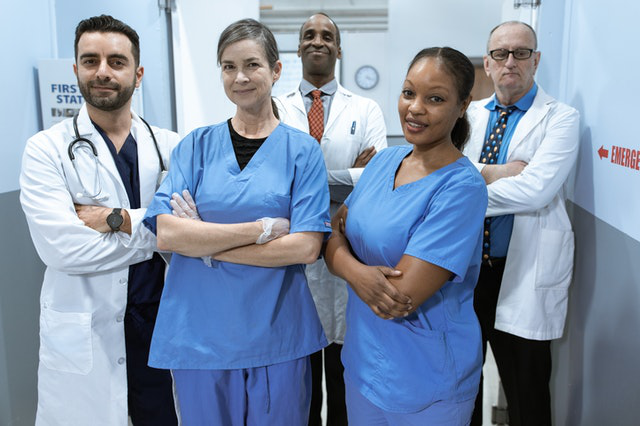 How to Choose an Online MSN Program
Here are 5 factors to consider before choosing an online MSN program:
1. Specialties Offered
Nursing is broad. But you can also become a specialist in a particular area of interest. And what better way to do that than through an MSN.
So, if you are keen on becoming a specialist, look out for the specializations that your program of interest offers and ensure that they include yours before you apply.
2. Admission Requirements
You don't want a stressful application process, do you? So, before you apply, ensure that you go through the admissions requirements to know if you meet them.
3. Alumni Performance
You can determine the quality of the education offered in a program by the pass rate of its graduates in certification exams. You can ask the program contact if this information is not available online.
4. Program Accreditation
Is the program accredited by CCNE, ACEN, or ACME? If it is, then you can rest assured that you will receive a quality education that your employers will recognize. Otherwise, you may struggle to defend your degree.
5. Faculty Experience
You can tell how good your learning will be by a program's faculty. So, do your due diligence and learn more about the members of the faculty – their education, professional experience, publications, and certifications. A quick search on Google may also be useful for this purpose.
Click https://www.cgfns.org/steps-to-working-as-nurse-in-united-states/ to find out how nurses earn their RN licenses.
Conclusion
Online RN to MSN programs provide an easy path for RNs to achieve their career goals or specialize in a focus area. On average, it can take learners 30 to 36 months to earn the degree.
The fact that learners are virtually instructed makes it relatively easier for nurses to juggle school, work, and maybe, a family at the same time. Studies also show that MSN nurses achieve a salary increase post-graduation.
With a Master of Science in Nursing, nurses don't just serve, they get to lead too.