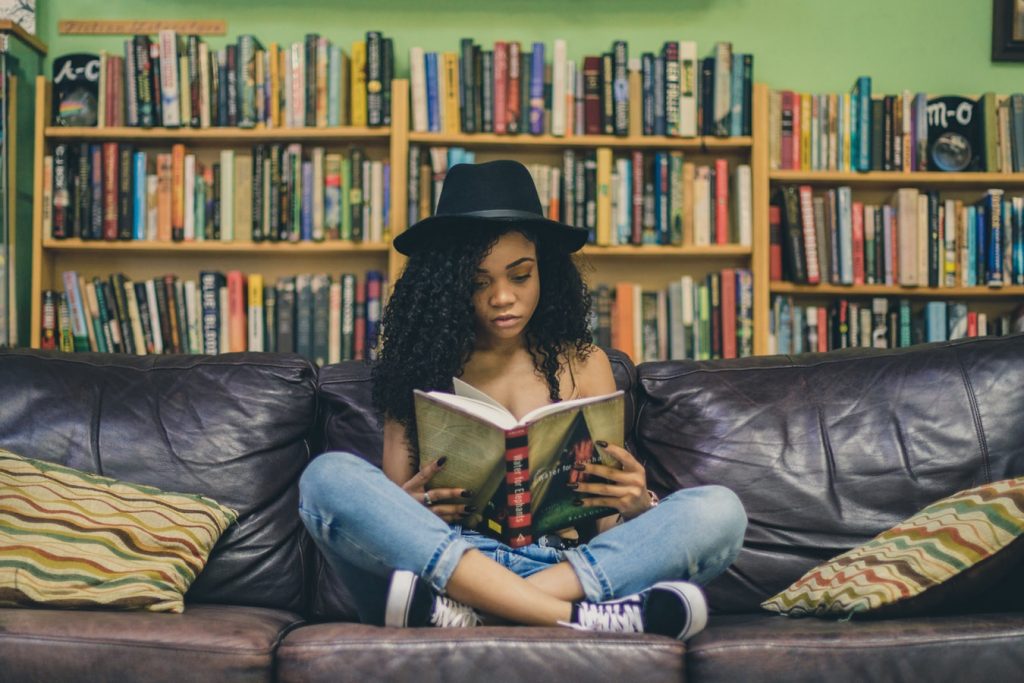 Source: Unsplash | iam Se7en
The unfortunate reality is that many people don't like reading. In fact, only about 20% of adults in America read for pleasure regularly. There are a number of benefits to reading literary works, though, including improved comprehension, empathy, and communication skills. With that in mind, today we're going to share six delightful books that college students will love. These books are great for people who are chasing their dreams at a university:
Me Talk Pretty One Day – David Sedaris
Few books are as funny and amusing to read as David Sedaris' collection of essays, Me Talk Pretty One Day. These short pieces, which are often snapshots of the author's life, are smart, touching, and –– above all –– hilarious. Sedaris is charming without being crass.
Slaughterhouse-Five – Kurt Vonnegut
Slaughterhouse-Five is one of the greatest novels of all time; it is also a riotously enjoyable book. The story bounces from World-War-II Dresden to the distant planet of Tralfamadore and a hundred other places in between. It's a truly unique novel, which is in itself a nearly unknown quantity. Read this book.
The Things They Carried – Tim O'Brien
This collection of short stories about the Vietnam War is equal parts inspiring and heart-rending. O'Brien handles devastating situations with grace and alacrity. The book never slips into the maudlin and yet, it's riveting in its solemnity. A must-read for any college student with a passing interest in history or a pulse.
Consider the Lobster – David Foster Wallace
Wallace is probably best known for writing the best-selling tome, Infinite Jest. And while we'd like to recommend that book too, it's definitely less accessible than something like Consider the Lobster. Lobster is a collection of essays, but it covers considerably more ground than Me Talk Pretty One Day. Foster Wallace addresses a myriad of subjects including Kafka, grammar, the porn industry, and the Maine Lobster Festival.
Geek Love – Katherine Dunne
One of the best stories of familial discord ever written. Oh yeah, and it's set in an absurd, funny, and horrifying world of carnies and circus freaks.
Leaves of Grass – Walt Whitman
Even if you don't read the entire book, every college student should own a copy of Leaves of Grass. Thumb through it when you're feeling down –– you'll be sure to find a poem that resonates with you here.
The Bottom Line
Whether you're heading off to college to learn how to use 96 well plates in a sophisticated lab setting, or you're an English major who loves reading, these six books are worth anyone's time. Trust us, you won't regret flipping through any of these dynamite books!