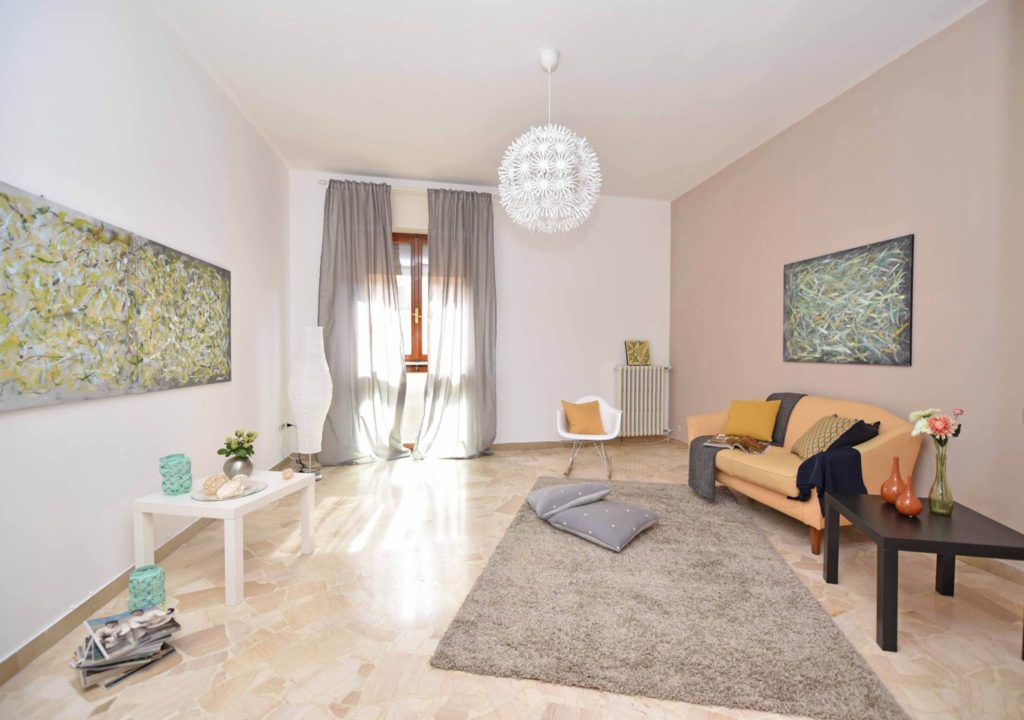 Rugs are an incredible way of adding that final finishing touch to your room. Their homely look can complete any style or theme seamlessly and will improve the general aesthetic of your house too. If you're considering buying a rug you will not be disappointed.
A rug greatly enhances any interior and they come in thousands of different colours, designs, patterns and shapes. This makes finding your perfect one easy and you'll struggle to find one that you don't love and would look perfect in your home. Rugs are especially great if you rent a property since it allows you to add that extra touch of personalisation where you are more limited on your style choices. Rugs in any home however create a welcoming and comfy feel that improves the atmosphere of a room beautifully.
Protection
If you have a hardwood, laminate or tiled floor for example then a rug will help to soften these floors in both look and touch. Their soft material adds comfort underfoot and also helps practically to minimise the chance of slips of falls. To increase safety further, add liners on to the bottom of your rug and this will stop the rug from moving around on these harder floors. The liners will also help to stop the edges of the rugs curling over time. Rugs also protect floors from damage and impacts and this will preserve your floor for longer. While rugs are incredibly practical, they are also incredibly beautiful and, as previously mentioned, improve the overall look of your home.
Style
Rugs are a great way to tie together a design, the right rug will be the talking point of a room and both look and feel incredible. Professional aesthetics work by building textures and 'layers' for that stunning finished look. By choosing a rug you can add that much needed pop of colour, subtle pattern or bold statement to suit your room perfectly. Rugs aren't limited to just lounges and bedrooms, they can be used in kitchens and bathrooms. Using rugs brings warmth in to a home and stops that cold feeling underfoot when you step out of the shower, bath or bed.
Added Extras
Rugs, apart from looking beautiful, are also extremely practical. This includes the ability to aid with noise reduction, ideal if you live in a block of flats. They insulate your floor better to stop noise travelling as easily and are also excellent at helping to help minimise echo through the same principle. This all leads to your room or home feeling cosier both in look and sound.
To summarise, rugs are a stunning and practical addition to your home. They complete looks, add both warmth and style all while protecting your floor long-term too. If you're looking for rugs, Rug Mountain has hundreds of rugs to choose from whether you're looking for a large or small, round or square, modern or traditional you'll be sure to find your perfect one with them.