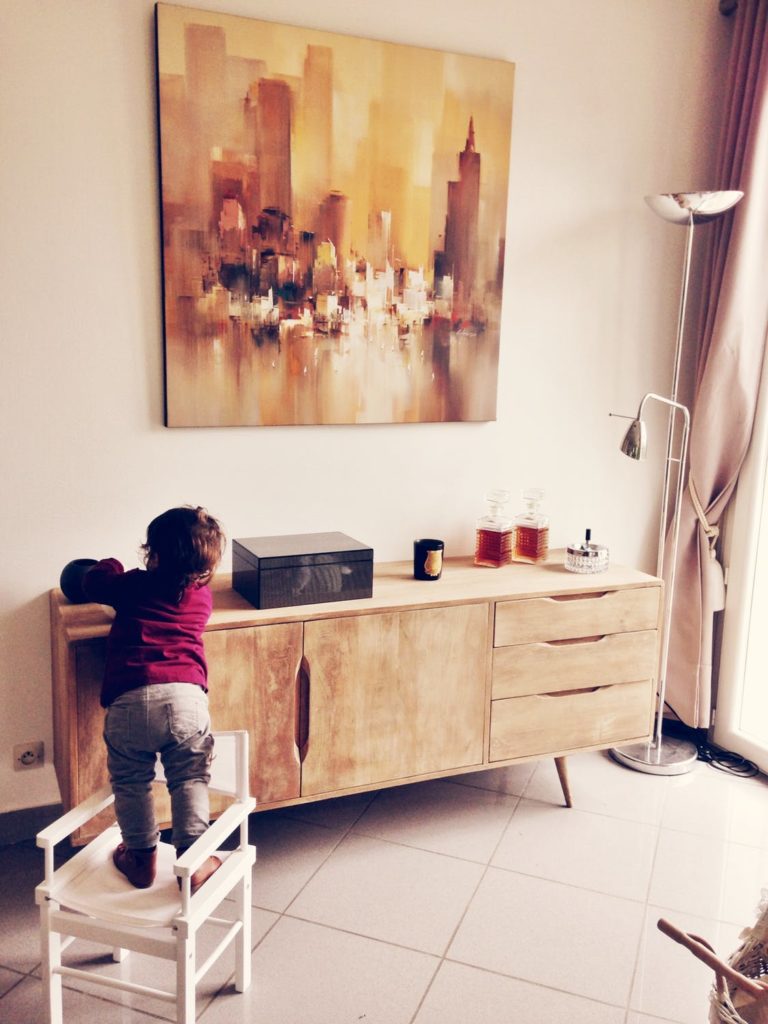 The cabinet is a type of furniture that has multiple drawers used for storage. Since ancient times, cabinets have been used as a way to store clothes and other important items. The material used on creating cabinets varies, but in the present, plastic, wood, and metal are among the primary choices for building a cabinet. Plastic cabinets are the cheapest type of cabinets, and some have a varying degree of sturdiness. Cabinets that are made from plastic are lightweight, compared to cabinets that are made from wood or steel. Wooden cabinets, on the other hand, are a sturdy and stylish choice for other people. Owning a set of cabinets made from expensive wood might rack up the value of a property, especially if the furniture pieces were made by a popular furniture maker. Finally, there are metal cabinets, which is the sturdiest of all types. It is very heavy, and it can be used as storage for important items, like money and jewelry pieces. These metal cabinets would give the thief a hard time just to break in, because of its durability.
Cabinets can be purchased from a department store or a furniture store. Look for the furniture closely and examine all of the parts to see if it is working in perfect condition. Ask the salesperson to assist you in checking the furniture to see if there are any defects. Most people who are buying cabinets choose wooden cabinets because of its aesthetics, while others are choosing plastic cabinets because of their cheap prices. Metal cabinets are purchased because of its durability, and to provide additional security. It is important for someone to choose carefully as to what type of cabinet they will be purchasing. Cabinets come in many shapes and sizes, and their purposes also differ. The following is an in-depth comparison of materials that are normally used in making cabinets. It might help you decide which type of cabinets you would be purchasing, based on the details about each material.
Plastic Cabinets
Plastic cabinets are made either from PVC or any plastic material. The durability of these cabinets varies on how thick the plastic is used. The advantage of using a plastic cabinet is that it is resistant to pests, moisture, and rust. It can store items for decades without being destroyed. It also requires minimal maintenance, and it can be purchased for a fraction of the price tag found in wooden or metal cabinets.
Wooden Cabinets
Wood storage cabinets are made from all types of wood. The most common wood used in creating a cabinet is plywood and natural wood. Buying a wooden cabinet is lesser compared to metal ones, and it is also easy to maintain. Almost all types of paint would work on wood, and it can be installed inside a room easily. If you wanted to modify the cabinet, you can easily do it because it is made of wood, a material that can be sawn easily. You can add or change the hinges, and install decorative hardware to make it look more appealing. However, there is a downside in choosing wood as the primary material for building a cabinet. It is prone to moisture and aging if it is not maintained properly. Pests are also a primary concern if you will be considering wooden cabinets, as they can eat up the material. You should always keep your cabinets dry to prevent it from deteriorating, and it would be a headache if you found your valuables being destroyed inside your cabinet because of moisture and pests.
Metal Cabinets
Metal cabinets are made from aluminum and stainless steel. A steel cabinet is an effective storage when trying to keep heavy objects. Stainless steel and aluminum cabinets should be maintained carefully to prevent them from developing impurities. Rust can also be a concern for metal cabinets, but if it is made of stainless steel and aluminum, the proliferation of rust can be prevented. When buying a metal cabinet, make sure that you already have the dimensions on hand, because it would be too difficult to modify it later on. Metals require specialized tools when trying to modify it, and it would cost you additional expenses if the cabinet you purchased is not based on the dimensions that you wanted it to be.