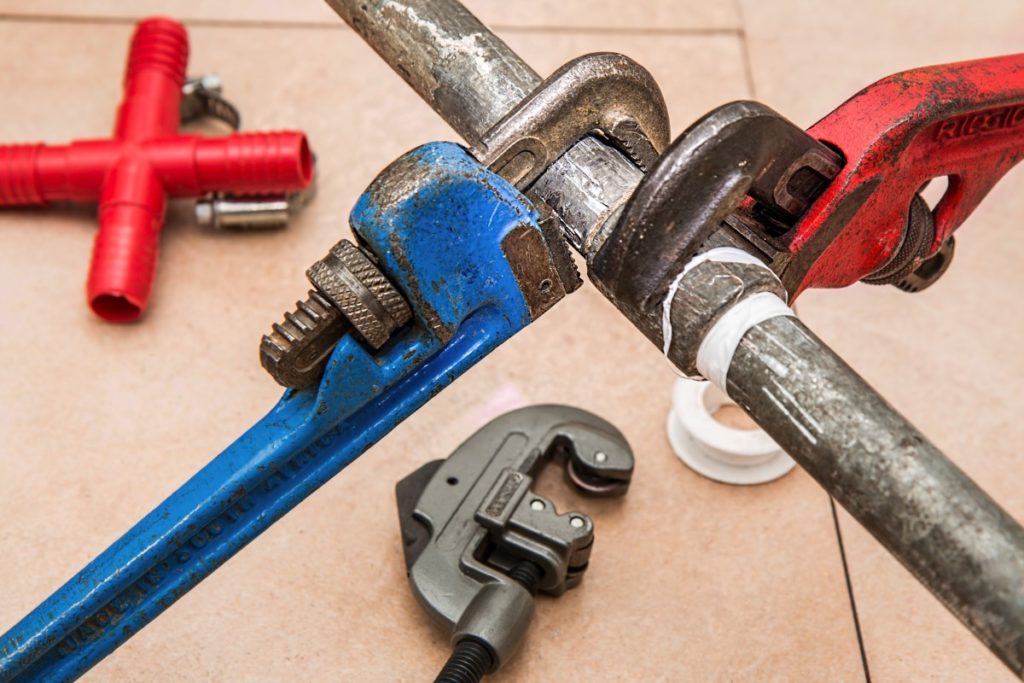 Home maintenance is something that people rarely want to spend their time on but it is absolutely necessary in avoiding larger repairs or cleanups. The busy families as well as its members do not always want to take part in their portion of home maintenance or cleanup. Avoiding larger repairs or cleanups should be done to make your home look less of a version of Hoarders and more like a family on the show House Hunters. The following are tips for the busiest of families to help them take care of home maintenance as well as repairs in an efficient manner.
Delegate
The delegation of responsibility should be fair and on something like a chore wheel. Nobody wants to take out the trash unless someone wants a bit of peace from a noisy house but someone has to do it. The delegation of the easy as well as the more difficult responsibilities should be done fair. Far too many times parents put all of the awful chores like weeding or mowing a large lawn to their teens. This not only can cause strife among the family but it is truly unfair in some cases. The delegation of these chores might lead to a stubborn dad to finally spring for that riding mower instead of the push mower which has become an artifact in its own right. A family calendar to see what person has what responsibilities can be used to help give more slack to a family member that has a lot going on during a specific week. Do not only delegate out work you do not want to do but sometimes work that you as well as other might enjoy doing.
Let The Pros Fix Certain Areas
Too many times a family tries to tackle a project to bond or simply to save a few dollars. This can spell disaster in areas like that of plumbing in which certain materials need to be used to be done correctly. Lack of plumbing expertise can lead to leaks which then leads to mold as well as water damage. Removing mold and repairing water damage can be extremely expensive as professionals will need to be called in. With plumbing or roofing make sure that you use only a trusted professional. Those at Fix It Right Plumbing in Geelong will do a great job at an affordable price for any plumbing repair you need done.
Teens Do Laundry and Share Other Adult Responsibilities
Teens often times get too much flack for being difficult or wanting too much responsibility. If your teen wants an extended curfew or to use the car on the weekend they should earn it performing chores most adults take care of. Laundry is the perfect example of this as far too many people still bring their laundry home for their mothers to do. Teaching this basic skill can turn your college teen's dorm room from smelling like a dumpster into something respectable. Cooking is another area that people need to learn regardless of where they are at in their lives. If an adult in your home cannot cook it is time to teach the teens as well as the adult. Cooking is a basic life skill that everyone needs to lead a healthy as well as budget friendly style of life.
Hire Some Outside Help
If you still are having trouble with everything you have to do around the home hiring extra help is always an option. This could be a retired family member that needs extra cash and loves to cook as well as clean. Young kids in the area will come around from time to time in order to take care of your lawn. Remember what you are paying for but some of these small teen run operations conduct themselves very professionally. Be sure to check any references as well as do a background check for any outside help you have coming around your family. Do not put your family at risk simply because you wanted to save a few dollars on a cleaning service or nanny.
According to cleaners during move out:
"Any cleaning service worth their salt relies on good refrerences. We proudly display links to Angie's List, Yelp, and Google local listings so people can easily determine if we are right for them!"
Busy families have so much to do and sometimes home maintenance is not at the top of this list. It is important to make it a priority as many of the repairs you ignore tend to compound to get worse. Take the above tips and do not be afraid to ask for help if your family cannot handle all of the work that has to be done.