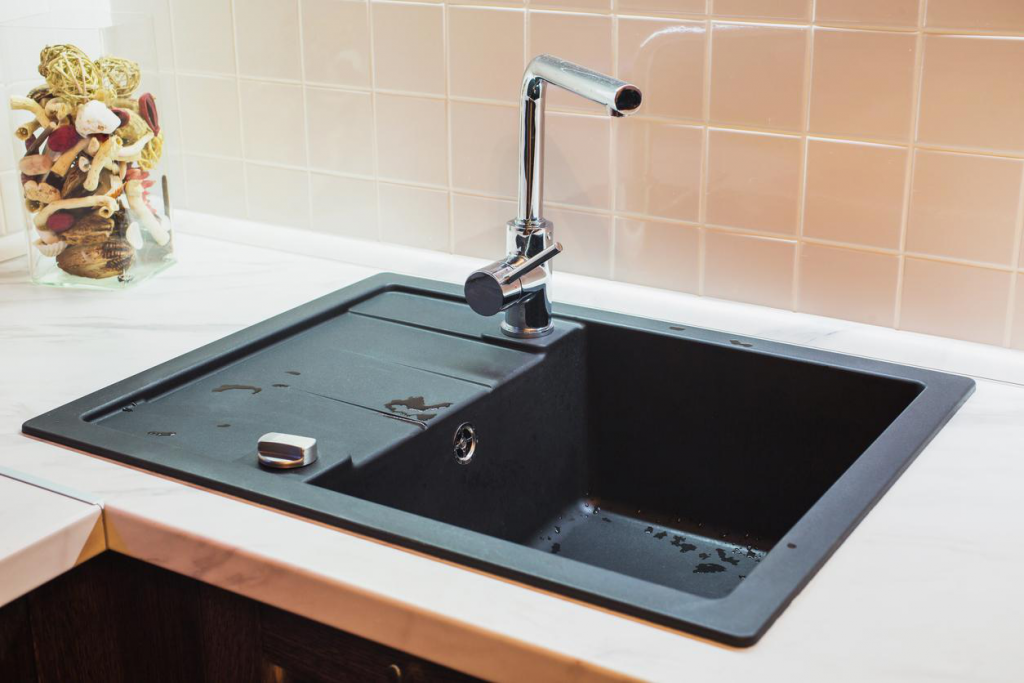 Replacing a kitchen is a must when renovating a kitchen. When choosing the right sink, there are many aspects to consider such as size, style and material types that will suit your needs and personal tastes.
See below for some helpful tips and ideas on how to make the right choice in kitchen sink materials as well as insights into the main differences between each of them.
Stainless Steel
Steel is by far the most popular kitchen sink material due to its durability and low cost. It is usually chosen by gauge, with the 16 to 18-gauge range being ideal for sturdy kitchen sinks.
Keep in mind that this type of sink can get scratches if you try to clean with abrasive materials, and that it can get stains if not cleaned. Steel quality can vary, if possible, get 300 series stainless steel that is not magnetic and is rust-proof.
This is also among the cheapest options if you're looking for either double or single bowl kitchen sinks and they can come in a variety of different shapes & sizes.
Enamel
For a more classic look you can get the enamel-coated cast iron sink. This type of sink has been used for decades due to its durable characteristic and wide variety of colours.
Enamel kitchen sinks tend to be heavy, so it's supports will need to be reinforced when installing. If not maintained properly, it can get stained or chipped. Using non-abrasive and non-corrosive cleaning material is always advised.
Copper
A copper sink works well as a centerpiece in a newly renovated kitchen. But it is also one of the most expensive kitchen sink materials in the market.
Copper has a natural germicide property, killing off 99.9% of bacteria. At the same time, unfortunately, it is highly reactive with air, so if not maintained properly it can develop a blueish green layer on top of it over time.
Solid Surface
Also known as Formica and Corian, this is an artificial lightweight resin used on many contemporary kitchen sinks and countertops. The material itself closely resembles enamel, but it is usually available at a fraction of the cost. You can get a single or double bowl kitchen sink for almost as cheap as the stainless-steel counterpart with different colors and shape combinations.
Cheaper options often have low-quality acrylic and can easily break and lose color. Solid surface kitchen sinks can be sensitive to extreme heat and prone to scratching if proper care is not taken.
Stone
Stone sinks are the top-tier in terms of luxury and overall looks. You can choose between marble, granite, quartz and composite materials for single bowl or double bowl kitchen sinks. In some instances, they can even be carved from a single block of stone, showing all the intricate details and unique pigmentations.
Formed in extreme pressure environments over millions of years, stone sinks are certainly the sturdiest and toughest option you can get. Keep in mind, though, that stone sinks are very heavy, requiring a special preparation for installing. Natural stone is also porous, so you will need to apply proper sealing to prevent any staining and scratching from happening on this piece of art.