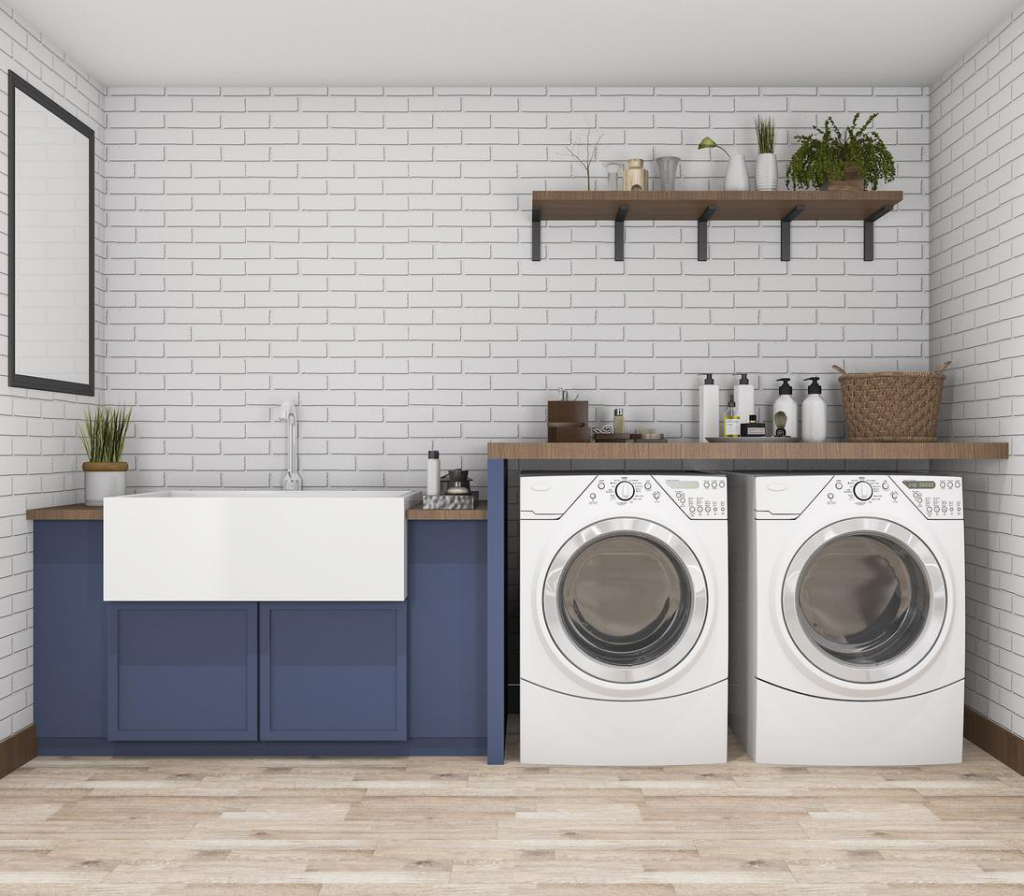 For a very long time the laundry room was a functional & neutral space which was rarely considered as an area to design in the home. In recent years however, there has been a shift in attitudes and now this is a room where style looks to meet functionality. This has led to ever-changing laundry trends and below are a few that are likely to be quite popular this year.
Wall Mounted Laundry Sinks
For most people space is very much at a premium, which is why wall mounted sinks have become an increasingly popular design choice. Farmhouse laundry sinks in particular are commonly purchased and these look great mounted on the wall.
Multi-Use Laundry Tapware
Laundry tapware options often depend on how you use the space, and there is likely to be a rise in the use of multi-functional taps and hoses. Whether pre-washing clothes or cleaning a dirty dog after a walk, most of us have a range of needs for our tapware, and there are currently some great multi-use products on the market to meet them.
Attractive Laundry Taps
In older properties there are often industrial-esque, copper laundry taps installed in the laundry room, which don't always fit in with the overall style. For this reason many people are moving towards a far more attractive looking tap, which doesn't look as rugged as the original tapware.
Black Laundry Mixers
Leading on from this trend for more attractive taps, there is also likely to be a rise in the use of black laundry mixers above the sink. Many interior design magazines have been discussing this trend of late, as the tap perfectly matches appliances no matter if they are black, white or slate grey.
Space Saving Options
Space saving ideas are always a big trend and this year is no different. There are a wide range of different options available for individuals to maximise the space in their laundry. This can range from hidden storage options to other more functional examples such as fold-out ironing boards. Not only do these various options allow for the laundry to look great, but they also help to maximise the usage of the space.
Doggie Tubs
An exciting trend is also coming out around dogs. It involves the installation of a doggie tub, a small, tiled area to give the pooch a good spray down after a long walk. This is a great option for those who have the space to play with, and the tub can be used to clean off dogs— as well as muddy boots and shoes.
Where To Find Laundry Trends
Beyond this site, social media is often a great place to find out about and stay on top of the latest laundry trends. Remember that trends are more about giving you ideas for your laundry room rather than what is in and out of fashion. Don't worry about adding something to your laundry which will go out of style, just ensure that what you do add, works well for you and for the space.