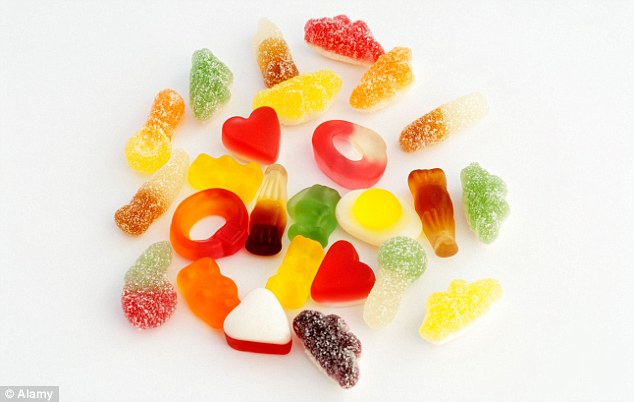 There are some things that just seem to scream the word 'childhood'. Things like water balloons, water guns and gummy treats like Haribo sweets. Haribo, and gummy sweets in general, are a great addition to a number of fantastic recipes, but did you know you can actually make some pretty cool items out of gummy sweets like Haribo as well? Read ahead for some cool suggestions and get crafting!
Useful Decorations
Gummy candies can be used to help decorate a number of different things. One such thing is picture frames, vases, and pencil holders. A special resin can be purchased from most craft shops or online that will help create a sealed plastic covering on the sweets for longevity and to help preserve the craft for years to come. Adding layers of resin to the bears, rings, eggs and stars can help create a smooth, plastic feel finish which will help make your project look classy and professionally made. Most decorations can be made by purchasing a cheap picture frame or vase, then gluing the gummies to the outside or along the frame itself. Allow to dry before adding resin.
Trivets and Coasters
Making a snazzy Haribo themed trivets and coasters is a great way to jazz up any space, especially for those who like to have a bit of kitsch and fun throughout their house. Coasters can be made easily by gluing pieces of Haribo to a piece of glass, whatever shape you like. You can then put glue on the top of the Haribo and f glue another piece of glass on top, OR you can simply seal with some resin and away you go! Trivets are the same idea, but with just a larger piece or two of glass. Nothing could be easier if you want to add some colour and fun to your living room, kitchen or dining area!
Necklaces and Bracelets For Kids…. And Adults
Making your own candy necklaces and bracelets out of Haribo sweets is easy and fun and can be done with children of almost any age. A great craft that you and your kids can do for goody bags for birthday parties and the like is to make your own candy necklaces. Take a pin and some string and feed it through each piece of Haribo, leaving enough at the ends to tie together. You can even go a step further and do this to decorate your Christmas tree instead of the traditional popcorn or tinsel – a perfect way to celebrate the season while watching some of your favourite Christmas films over a glass or two of eggnog. As an added bonus, you could even eat the Haribo tinsel instead of throwing it away!
So there you have a couple of great craft ideas that you can do using Haribo as a main focus. Haribo is great for crafts as it has not just a multitude of colours, but also shapes and sizes to add some real diversity to your crafts. For a really rainbow result, Haribo is simply the best. You don't have to stop at these ideas either, and instead you can find a million and one uses for Haribo that don't involve eating it!