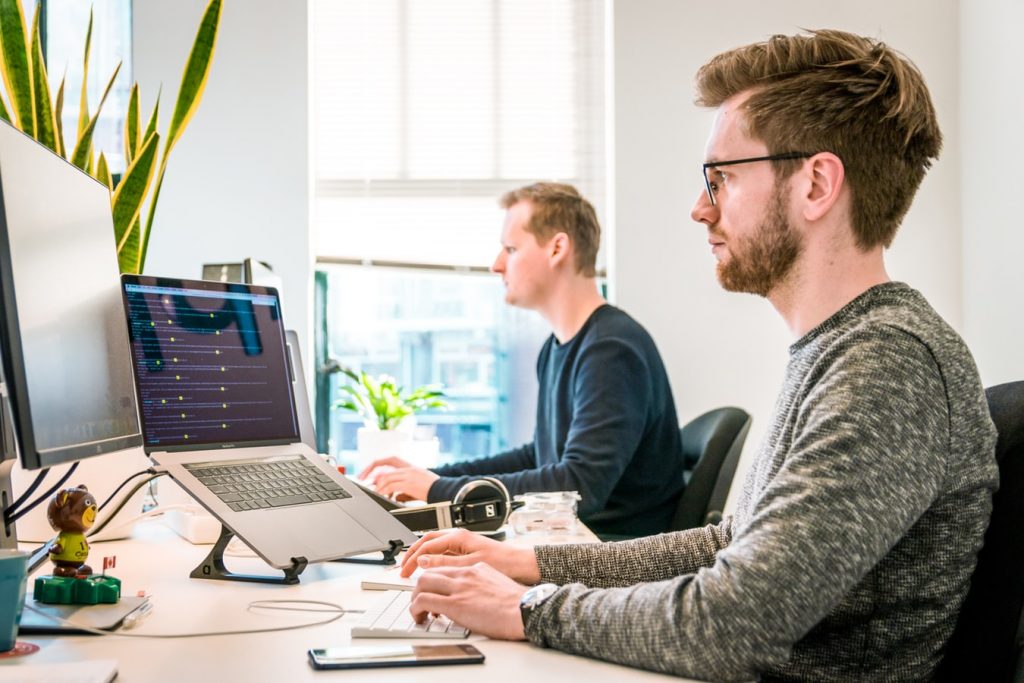 Source: Unsplash | Tim van der Kuip
A majority of small businesses are funded by a founder with personal assets that have been accrued. Other businesses take out loans while those that are lucky enough have angel investors with deep pockets. This simply is not a reality for many businesses that constantly have to figure out ways to get the most out of budget being spent. A lack of management of costs can lead to low cash flow which can impact a business as it might not be able to pay employees or vendors in a timely manner. The positive aspect of working at a small business is that approval for changes in any facet of business can be done very quickly. There are often levels of management a decision needs to go through before a change is made at a larger company. Below are tips to help maximize the budget regardless of its size to help set the business up for success for years to come.
Find A Group Of Digital Marketing Freelancers To Implement Company Strategy
Funding an entire digital marketing team in-house simply might not be plausible for a small business. Finding the right freelancers is key as many people refer to themselves as digital marketing gurus or ninjas with few deserving this title. Take a look at platforms like that of Upwork for find people that have completed projects with high ratings in various areas. Email outreach, content writing, web design, and social media managers can all be found on a website like Upwork that connects clients with freelancers. Once you have a great team assembled implementing a strategy based on data gather is best practice.
Invest Time And Money Into Face To Face Meetings
Face to face meetings are still where many large business deals are closed. Investing money to go see a potential client to meet face to face should be done with large amounts of preparation. The pitch that is put together should be immensely convincing but it is important to research who is being pitched. A person with a certain background might be more or less prone to specific risks of a project. Reading into this is important as the pitch should mirror the wants/needs of the client as well as who is being pitched a product/service. If you have some amazing products you can put them on sell and start product-based business. A business meeting across the country is not the time to dress like you are going to the gym. Staff should have on a suit and accessory like a tennis chain and/or watch. A company trying to close a big deal never wants it to fall through due the way staff dressed thus insulting the sales prospect.
Keep Overhead Costs As Low As Possible
Overhead costs monthly often times can be reduced immensely by allowing staff to work at home when possible. Plenty of businesses do not require an office space if all work is done online. There are plenty of platforms to meet virtually with both staff and clients as well as this can help maximize budget in terms of labor costs. Offering a job to a person that is living in a country with a low cost of living can allow the employee to make great money for their location. This will be in addition to saving the company money simultaneously without impacting quality of work being done. People of all skill levels are looking for remote work around the world which can be valuable to a budget-conscious small business.
Conferences Can Be Extremely Useful To Close Deals
Conferences are essential to those companies looking to get the most bang for their buck. This high concentration of people in one industry in a city offers immense opportunities. The networking opportunities are second to none but what is not highlighted are the sales opportunities. Showcasing knowledge through a presentation can be enough to convince attendees to reach out to a company. For a smaller business large projects sourced to them need to stand apart from the other companies their size. Investing money in a great popup display in the conference hall can help a company do just that. Create a list of sales targets that you make sure that you meet with or at least have a conversation with. Most conferences have a list of companies attending so getting to know their staff on LinkedIn can be a huge help. Writing notes on business cards can be the perfect way to remember a particular detail in a conversation. This becomes valuable when following up as many people forget names and companies but remember specific faces or subjects discussed.
Stretching the dollar during the infancy of a company can stress a culture of being budget friendly moving forward. Every penny counts in terms of cash flow and being able to allot money to areas that will grow a business rather than investments with low ROI. Take time to assess where monthly budget can be saved in all areas of the business!