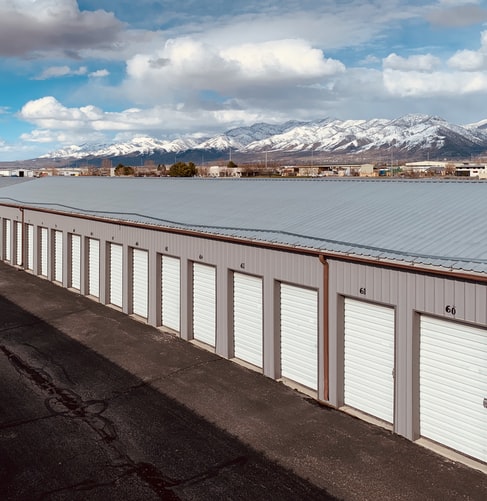 Storage units are great. They're convenient and affordable places where you can keep your furniture and other possessions, knowing that they're safe and will be there waiting for you whenever you need them. There are a wide variety of different sizes available from just enough for luggage to huge spaces that can store the contents of an entire house. The best part is that each one is clean, dry, and secure. What you might not be aware of is the fact that renting one of these storage units could save you money. Don't believe us? Here's how!
1. They can enable you to downsize
You might be considering downsizing to a smaller property but feel unable to do so because of the number of belongings you have. Much of these might be things that you don't want to part with, but equally you don't want taking up space in your house; for example, this could include Christmas trees and other seasonal decorations or equipment and gear you don't use very often such as tents and snowboards. Putting these permanently into storage and moving into a smaller house could result in cheaper monthly bills and you still get access to them whenever you need it.
2. They can help you make and save money by decluttering
Having use of a storage unit is a great way of persuading yourself to declutter your house. You can use it as a temporary space to keep items while you sort through them and decide what to keep and what to get rid of. The act of decluttering can itself save you money by encouraging you to be more considerate of what you buy in the future. In addition, you can make some extra cash by selling some of the items you decide you don't want to hang on to. Check websites such as storagearea.com to see what storage facilities are available near you and start saving!
3. They can help you save on gym or office fees
Gym membership fees these days can be extortionate, but luckily there's a solution. Some storage companies allow you to use their units for purposes other than storage, and if you find one with climate control and electrics, it can make an amazing home gym. Yes, there's an initial cost to set up with equipment — although you don't have to spend much — but in the long run, you could make big savings. It's not only gyms either. If you currently spend money on renting an office space, a storage unit can also work as a home office with plenty of peace and quiet for you to work in.
4. They could allow you to go traveling in a cheaper part of the world
Long-term traveling is a dream for many of us, and storage units are a fantastic way to make that dream a reality. Don't worry about having to pay rent in two places at once. Simply put all the belongings you don't want to part with but can't bring with you into storage and you're all set! Of course, traveling can be expensive, but if you choose to live in a cheaper part of the world for a while you can definitely save money. This is particularly true if you have a job where you can work from anywhere.