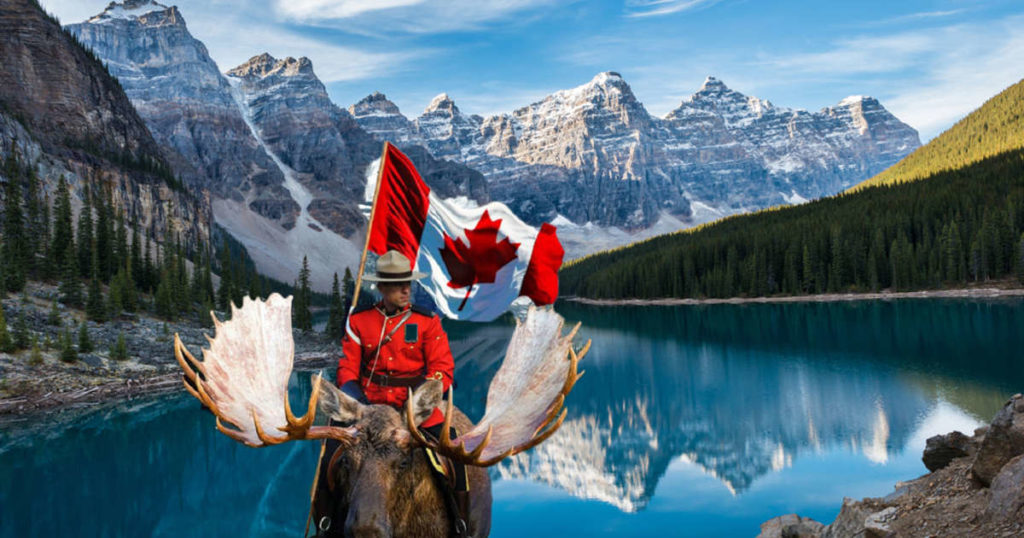 Everyone has their top to see destinations in mind and for many one of the main ones that graces their list is Canada. Canada is a huge country awash with numerous things to see and do along with interesting cultural points from coast to coast. For those wanting to visit the Great White North, you can get a visa Canada ETA in advance to be sure of having no issues at the airport. In fact, most nationalities now need an ETA in advance of travel to Canada so it's imperative to know this in advance. But what about once you're there? What should you do, where should you go and what should you experience? Here's a roundup of our top Canadian things you need to get your hands on.
Mountain Magic
If you're an outdoorsy type of person one of the best places to head to in Canada is the west. The provinces of BC and Alberta are home to the Rocky Mountain range which is ideal for those who love everything from hiking to fishing, camping and everything in between. With the Icefields Parkway paving the way between Jasper in the north and Banff in the south, it's a great stretch of highway to take to really immerse yourself in the magic of the Rockies. Campsites line the route, and so it's easy to take a few days to really explore this part of the border between the two provinces.
Culture Couture
If culture is more your bag, perhaps dotted with a bit of architecture to boot then consider taking a bit of a tour of the eastern part of Canada. The provinces of Ontario and Quebec are great for those who want to experience the French portion of Canada, including delicious regional cuisine – and even wines! With famous landmarks like Parliament Hill and the Chateau Frontenac as well as natural wonders of Niagara Falls and the St Lawrence River, it's easy to see why many people choose the eastern part of Canada as their holiday spot.
Weird And Wonderful
For something a bit out there, check out the very rarely visited province of Newfoundland and Labrador. Newfoundland being an island is fairly secluded from the rest of Canada and as a result retains much of its original Irish, Scottish and West Country accents, all mixed together to form something truly unique. The province is stunning with many unspoilt and untouched corners along with the oldest Viking settlement in North America. Be sure to try Jig's dinner as well as toutons – two regional dishes found only in Newfoundland! Home to ancestors of mainl Irish immigrants, the pride and culture of the Irish still lives on in many forms with Newfoundland holding its Irish heritage in proud form.
So if you're looking for an awesome and unique option for your next trip abroad, consider Canada. With so many things to see and do as well as options for whether you want a relaxed or a hectic holiday, you can't go wrong with Canada and all its amazing glory!