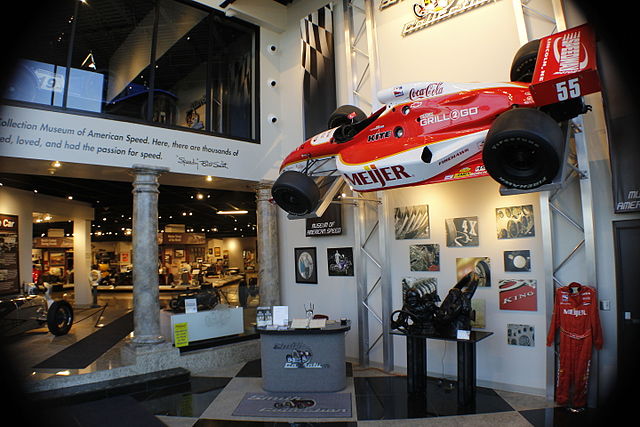 Often characterized for its flat lands and cattle, Nebraska is actually a state with a lot to offer its visitors. Whether you're visiting for a few days or planning an extended vacation, there is plenty of fun to be had in the Cornhusker State. From cities like Lincoln, a university town and the state's capital, to Omaha, with its rich culture and history, here are some of the top-rated tourist attractions to take in on your trip to Nebraska.
Explore the Museum of American Speed
Car-lovers of all ages will find plenty to love at the Museum of American Speed. Located in Lincoln, Nebraska, this non-profit museum is dedicated to showcasing the history of American motor vehicles. You'll have plenty to take in at the two-story, 100,000 square foot museum, from luxury and show cars to dragsters, midget racers, and indy pit cars. With a knowledgeable staff and impressive collections, you can easily spend an entire day at this museum, making it a perfect destination when visiting Lincoln.
Take the whole family to the Omaha Children's Museum
Another popular spot for families with children is the Omaha Children's Museum, located in—you guessed it—Omaha. Perfect for young children, this museum's combination of learning and play makes it a great place for you to let the kids run wild. Permanent exhibits include the Charlie Campbell Science Center, Imagination Playground, and a carousel and BNSF train. Younger kids can even enjoy a water table, while pre-teens will find lots to enjoy in the museum's rotating exhibits. Plus, with a prestigious award bestowed on the museum by the Association of Science and Technology Museums, you can be sure that your family will learn lots while they're having fun.
Marvel at the sights at Toadstool Geologic Park
Located in the Oglala National Grassland in Sioux County, Nebraska, you have to see the rocks at Toadstool Geologic Park to believe it. Featuring myriad rock formations that resemble toadstools, this is one of Nebraska's most popular destinations for tourists looking for something different and lovers of the outdoors. Perfect for hiking, there's lots of natural beauty at this park, making it worth putting on your bucket list when visiting the state.
When you're at the Toadstool Geologic Park, you'll surely want to snap a few pictures to remember the sights by. If you're interested in upgrading your phone to make sure it's battery stays fresh, or getting some new accessories to improve your picture quality, there are plenty of AT&T stores in Nebraska where you can get the help you need. After all, it isn't every day that you see rocks shaped like mushrooms!
Check out the animals at the Henry Doorly Zoo
The Henry Doorly Zoo is a must-visit attraction if anyone in your family is a lover of animals. Featuring both a zoo and an aquarium, this zoo's Desert Dome holds the record as the world's largest indoor desert. The records don't just stop there, either! You'll also find the largest indoor rainforest and largest zoo aquarium at Henry Doorly Zoo, offering you the feeling of really being present in these diverse biomes as you take in the wildlife. Plus, with visitor experiences like animal encounters and feedings running throughout the day, you'll be able to fill your trip to the zoo with a variety of enriching and exciting activities.
From museums with impressive collections to equally-mesmerizing outdoor locations, there's a lot for you to enjoy when visiting Nebraska. While these are some of the most popular destinations for tourists vacationing in the state, it also has much more to offer. So, keep an open mind and enjoy your trip!