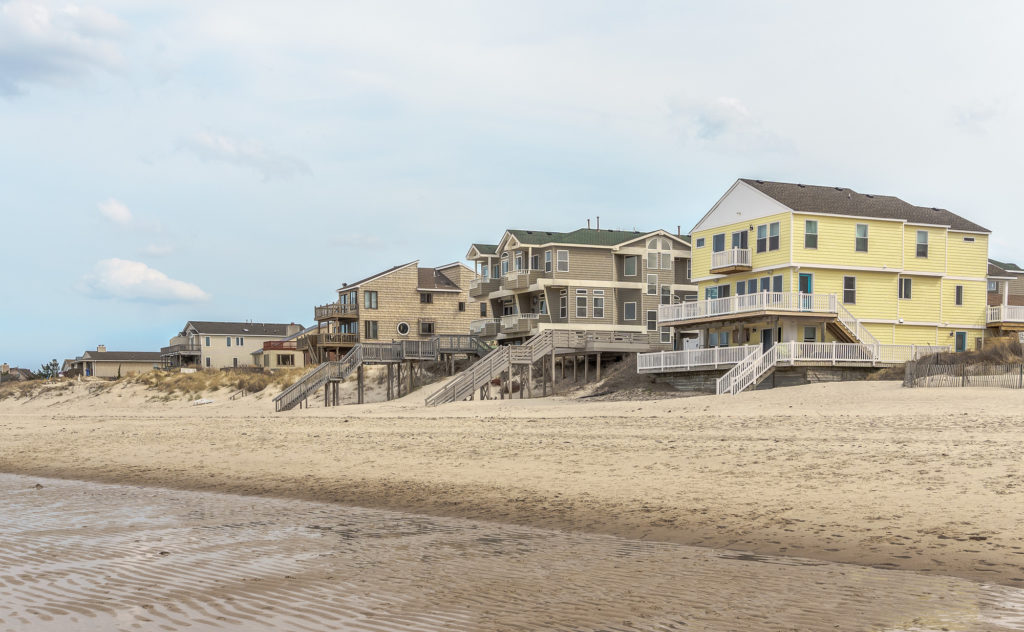 Oceanfront Vacation Rentals: A Buying Guide
You could turn your private getaway into an income if you know what to look for. Here's a guide to help you find the best oceanfront vacation rentals.
She sells seashells by the seashore. A fun tongue twister and a fun way to earn a few extra dollars.
The ocean is a magical place for many people. It helps lower stress levels, is a great place to relax, and the fresh seafood is always amazing.
If you've been thinking about buying oceanfront property you now have two reasons to buy. First, you have a wonderful private space where you can get away and enjoy nature.
Second, whenever you aren't using the house for yourself or family, it's an opportunity to rent it out for extra income.
Now you just have to find the perfect beach house. Here's a guide to finding the best oceanfront vacation rentals for sale.
Choose a Location
If you're thinking of buying oceanfront property, you have some homework to do first.
Oceanfront vacation rentals vary in price depending on where they are located.
If you're looking to make a purchase in New York or New Jersey, that oceanfront property is going to cost you millions.
But if you look elsewhere, like in Florida, there are still opportunities to find beachfront homes for less than $150,000.
Figure out your budget so you know how much money you have to spend on your property. Then determine how far away you want to travel to reach your beach home.
Keep in mind when you're creating a budget that the tax write-offs for second homes are quite different from what you'll receive from the IRS for your first home.
You can deduct up to $25,000 for your second home if your adjusted gross income is less than $100,000 or you plan to actively participate in managing your rental.
Make a List of What You're Looking For
Once you have determined your budget, make a list of what you want your vacation home to have.
List how many bedrooms and bathrooms. Write down how large the property and yard should be.
If you're looking for specific items within the home, make sure to list those, too. Fireplaces, pools, decks, and skylights are all commonly found in beachfront properties.
Once you know how much you can spend and what you're looking for, it's a lot easier to find it.
Ask Your Network
Before you start looking, tell your friends and family that you're looking for oceanfront vacation rentals.
Ask them for recommendations of where to buy property. See if they know of any homes currently for sale.
Don't forget to reach out to your extended network. If you're on social media, all it might take to find the second home of your dreams is to create a post asking everyone to help you.
You might find out through your connections that someone they know is looking to sell their own beachfront property.
Search Online for Oceanfront Vacation Rentals
Doing an online search is another way to find great oceanfront vacation rentals for sale.
You can start by using keywords such as "beachfront property for sale". Don't forget to include a zip code or at least the area you're looking for property.
Try Craigslist to see if anyone has listed their property there.
There are also plenty of sites like Trulia where you can find current listings for many homes.
You can do a search to narrow down your selections fo you're only finding oceanfront vacation rentals for sale.
Take a Drive
If you already know the area you want to be in and you live nearby, go out and take a drive.
It will help you to become familiar with the various neighborhoods that have available oceanfront vacation rentals. You might also find a few that aren't listed online.
And there's also the possibility that you run into someone's neighbor who happens to know someone who is moving.
Sometimes just being there is all that's needed to find the perfect oceanfront vacation rentals for sale.
Check the local newspapers to see if there are any open houses. Sometimes people prefer to sell their homes themselves and use alternative methods for posting the notifications.
Also, it can't hurt to knock on the door of a home you really love. You never know if they are in the market for selling their home.
Hire a Real Estate Agent
You can also hire a real estate agent. Hiring one is beneficial for several reasons.
First, a Panama real estate agent knows the area. Agents are usually the first people to know when oceanfront vacation rentals are for sale.
They also can help you find exactly what you're looking for. Perhaps you are looking for a small property with two bedrooms and a working fireplace.
Someone else might be looking for a beachfront property with four bedrooms and a huge pool in the backyard.
A real estate agent will help you figure out what you can get with your budget.
They will also tell you about the neighborhood and will have other useful information to help you make an informed decision.
Be Patient
Unless you're at the same income level as Oprah Winfrey, chances are that it will take some time to find the perfect property.
Be patient. Buying a second home isn't something anyone should jump into without doing a lot of thinking first.
Think about how you plan on using your vacation home. Determine how often you think you'll rent out the property.
Look at the market in the area to determine how much you can rent your property for.
Then figure out how long you plan on owning the home for. If this is an investment where you plan to eventually retire then it will change how you look at the various properties.
Don't rush into anything until you're absolutely sure it's a good situation for your budget, your needs, and your future plans.
Stay Informed
Life is much easier when you are armed with knowledge. Whether it's finding the perfect oceanfront vacation rentals to choose from or starting an online business, we can help.
We believe life is meant to be lived lavishly no matter how much money you earn.
Keep reading our blog to stay abreast of our latest articles to learn how to live a happier, healthier, more productive lives while on a budget.