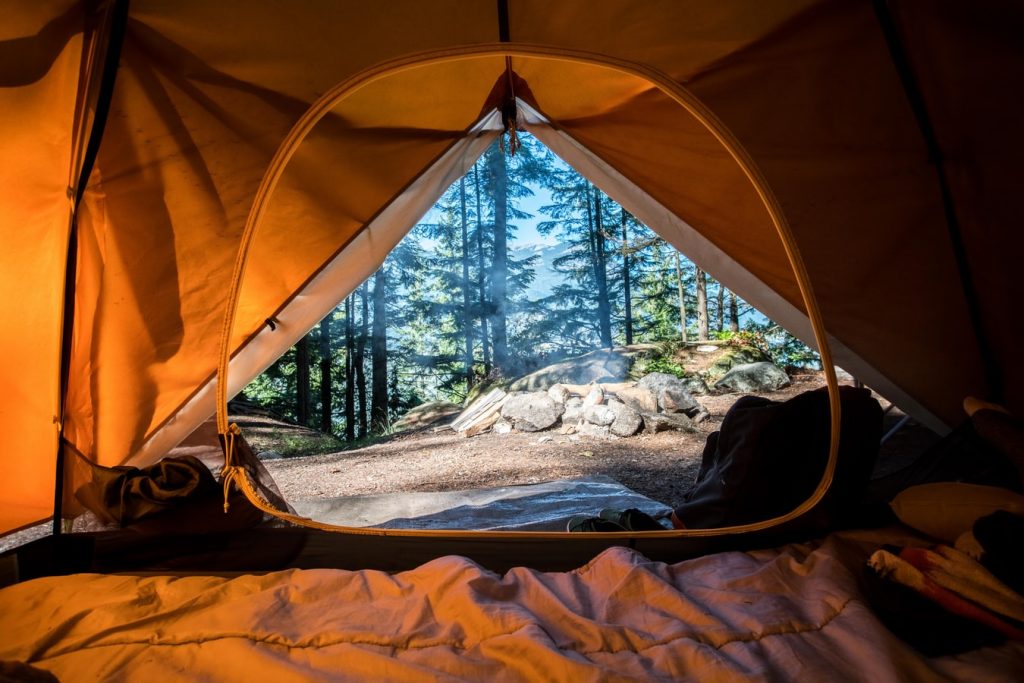 Love the great outdoors but lukewarm on camping? It's understandable. Sometimes, after a day of hiking, swimming, or fishing, you might crave nothing more than coming back to a warm comfy bed and a hot meal.
However, the urge to get out of the city to camp out can seize anyone's imagination at any time even if you're the most urban of creatures. Sleeping outdoor and getting away from the stress of life can be refreshing and there's plenty of time for activities and fun.
It's also the best time to try new activities or get back into hobbies you use to love. If you're here contemplating about camping and what to do, don't despair. We're here to help. In fact, you don't have to pack everything you have to stay entertained. There are simply lots of activities you can enjoy on your next camping trip!
Here are some fun things to do when camping:
Spice up your camping trip with a spot of SUP
If you're camping near a lake or the ocean, why not try a spot of stand-up paddleboarding? It's the fastest growing watersport in the world, and it's not hard to see why. Not only is it a great workout for your core, but it's a relaxing and tranquil way to sightsee on rivers and lakes. Try a spot of sunrise paddleboard yoga for the ultimate wake up call, or catch your SUPper (get it?) by casting your line on a crystal-clear lake as you spend the day fishing.
If there's nowhere renting paddle boards near your campsite, consider buying an inflatable SUP. They're great for beginners and really easy to transport.
Explore miles of hiking and biking trails
The United States has more than 400 national park sites, many of which are best accessed by camping. Since Yellowstone was designated a national park in 1872, locals and tourists alike have been exploring them on foot and by bike by the trails which cross them. Want to take in the autumn foliage of the Great Smoky Mountains? How about marvelling at the geysers of Yellowstone in Wyoming? Or perhaps getting off the beaten track on the trails through the Rocky Mountains? The US' national parks comprise some of the most beautiful landscapes in the USA, whether that's the coast, mountains, or wide-open flat desert.
Spot Wildlife
Whether you want to see big ticket animals like bear and moose, get your binoculars out and birdwatch, or see what lives under the surface of the country's lakes, animal encounters can be some of the most enthralling encounters of a camping trip. Why not get a book of the local wildlife in your camping area and tick it off as you go, or learn to use that new camera that's tucked away in a drawer?
While spotting wildlife is always fun and catching sight of a wild animal can be a really special moment, remember to stay safe. Make sure not to leave food out as it can attract animals to your tent. And you neither want to startle them or get a shock yourself!
Roast marshmallows over a fire
No matter how old you are, at the end of a busy day outdoors there's nothing quite so comforting as roasted marshmallows and cocoa. There are some camping sites all come with a fire pit, so there's no need to exert yourself building your fire!
Stargaze
If you still have any energy left after the marshmallows – who knows, perhaps they've given you a new lease of life, then head outside and count the stars. Many of the best campsites are far from cities and any sort of pollution, so you'll be able to pick out the constellations if you look up. Whether you're looking for a romantic evening with someone you love, or you want to blow the minds of your children, stargazing is one of the most fun activities a novice camper can do. And it doesn't cost a penny!
Do nothing
Even though all of the activities above are guaranteed fun, sometimes it's just nice to do nothing. Not scrolling through social media, not catching up with the news, just finding a quiet spot and disconnecting from everything. Camping is the perfect way to get away from a busy lifestyle and embrace the great outdoors. Sometimes, you just need to find a little corner of the earth and just be kind to yourself. Maybe read that book you've been planning for ages or just have a little snooze. You deserve it.
Whether you want to spend your days hiking through national parks, doing sunrise yoga on a paddle board, or spending some well-earned family time, there's always fun in a camping adventure. So make sure to take the time to enjoy it as much as possible. You'll never have a dull camping adventure!