New York City is one of the most popular vacation destinations in the world. It's easy to see why so many people want to visit the Big Apple with so many entertainment, dining, and attractions to see! While so many people long to visit the city, so many can't because they believe the trip is too expensive. It's true New York City is expensive! But, there are ways to make the trip more affordable, and you might not realize how affordable a trip to the city can be. Keep reading for a guide to affording a trip to New York City!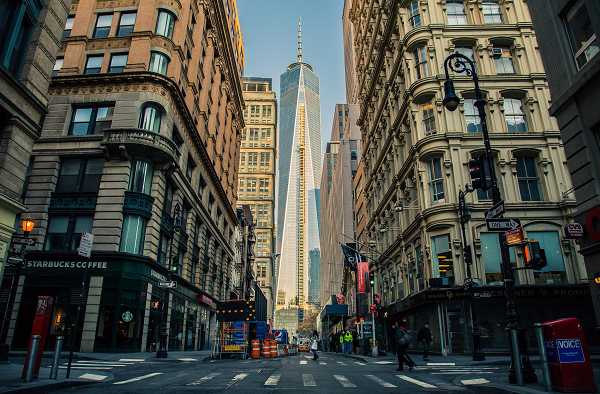 Visit during the right time of year.
New York City can be crowded most of the year. There are a lot of people who visit during peak times, and that means prices go up. If you're on a budget, you'll need to try your best to avoid these busy times so you can take advantage of the lowest prices possible. During the summer and around holidays the city is much busier! That means the best time to visit is during the colder months and when there are no special holiday events that draw crowds! Avoid the city between May and August to skip the summer crowds, and stay away during Thanksgiving and Christmas time if possible.
Stay outside of Manhattan.
It might seem like the only way to stay in the Big Apple is to stay in Manhattan. While it's fun to stay literally in the middle of the action, Manhattan hotels are expensive. You'll pay twice as much as you'd pay for the same size accomodation in a different area of the city. Staying in another borough like Brooklyn or Queens can greatly reduce the amount you'll play for your stay. With great public transportation, it's easy to get between these outer boroughs and Manhattan so you won't miss out on any of your favorite attractions.
Eat like a local.
New York City is one of the biggest foodie destinations in the world. With so many different food to try, it's easy to spend more than you planned on food expenses alone. Keep costs down by doing your research in advance to avoid expensive restaurants. A lot of places raise prices to take advantage of tourists, so it's best to eat outside of tourist areas if you can. When in doubt, eat where the locals eat. Review local guides to see the best places in order to make the most of your money when eating in New York City.
Book a great tour.
There's so much to do in the Big Apple that it's hard to fit all the major sights into one visit. If you want to use your time in the best way possible, you should think about finding a good tour which will make the most of your money. NYC Liberty Cruise lets you see your favorite sights from up close while also taking in a unique view of the Manhattan skyline! Tour the New York Harbor and see the Statue of Liberty like never before! The right tour means spending less money or time rushing from attraction to attraction.
Afford a trip to the Big Apple!
It's easier than ever to afford a trip to New York City! If you're willing to research the best options and you're flexible with your travel arrangements, you can afford a trip to NYC on a budget. Choosing smart accommodations, tours, and restaurants will go a long way in helping you save money on your trip. Stop waiting for the right time to afford your trip and start planning while prices are low!