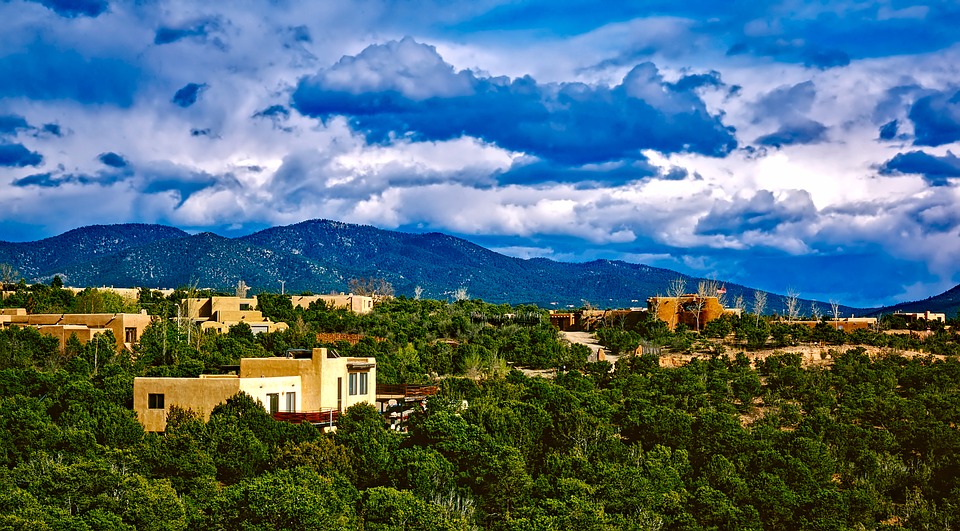 How could the wildlife and weather affect an expat's health and safety when moving abroad? Who do you call, or what do you do if you stumble across a bear in the Canadian forest, or get caught in a sandstorm in Qatar? This article looks at aspects of the environment in Mexico that expats should consider before moving.
You'd be forgiven for thinking that Mexico is all about sunshine, as there is plenty of it. But expats considering a move will soon discover there's far more to the varied climes of the country than you may first think.
Variations in climate
Like many countries, it really depends on where you are in Mexico as to the climate. Mexico City has a temperate climate, with daily top temperatures in the low to high 20s (degrees Celsius), because the city is more than 2000m above sea level. Nearer the coasts it gets hotter. In Mexico City during April or May – the hottest time – the temperature may reach 30 degrees Celsius. Where there's mountains, like Nevado de Toluca or El Ajusco, it keeps it a bit cooler.
One thing to remember with the mountains, and being higher than sea level, is the altitude changes. High altitude is from 1,500 to 3,500 metres (Mexico City falls into this), very high altitude from 3,500 metres and extreme altitude is more than 5,500 metres. You don't have to be climbing Pico de Orizaba at 5,636 metres to experience altitude sickness, you may just be in Mexico City, so it's worth noting the symptoms and ensuring your international health insurance is up to date when you're there. Symptoms can be anything from nausea, headaches, weakness and disturbed sleep up to fever, rapid heart rate, difficulty breathing and coughing. Some symptoms could mean brain swelling or fluid in your lungs so it's important to know the signs.
Areas like Cuernavaca in Morelos are much hotter, with a more tropical feel and humid heat because they're nearer sea level. In the desert areas of the north the days can be very hot with cold nights, and toward the south and east of Mexico, like the Yucatán peninsula, it is tropical with jungles and swamps.
It's a season of two halves
Mexicans may tell you they have four seasons, but ask any expat and they will say the weather tends to be either dry or rainy.
The rainy season starts around May and continues to November before you're back to the dry season again. This isn't just a spot of rain either. Mexican rain is more of a monsoon with heavy thunder storms most evenings, which often lead to flooded roads.
One benefit of so much rain is the amazing flora and fauna it cultivates, with rich lush greens across the country before the dry seasons strikes. In the desert areas of northern Mexico, you'll see cacti and succulents. But in the rainforests further south, in areas such as Yucatán Peninsula and the Chiapas Highlands, you'll see tropical plants and dense broadleaf evergreen trees, as well as hardwoods, ferns and palms. You may even spot rare beauties like the boojum tree, which looks like an enormous upside-down carrot – usually found in Baja California.
When the sun shines…
… it really shines. The dry season means sun, sun, sun and rather than a humid heat, in many areas of Mexico the warmth is arid. Even during the rainy season, the sun will shine before the clouds come with the rain.
Be prepared for the hurricanes
If you are surrounded by mountains or further inland, a hurricane may not affect you. But in the coastal areas, like the Caribbean coast of Yucatán Peninsula, the Gulf Coast and the Pacific Coast, you may be at risk of a hurricane between August and October. Even if it doesn't hit, you'll see rain during this time and the winds may be up in these areas. The National Hurricane Center can help you stay ahead of any warnings of a hurricane coming your way.
You'll still be in for some chilly nights
You may think you're leaving behind colder nights, but the truth is not quite so. Temperatures at night can fall dramatically, especially during winter in December. They can fall to 5 degrees Celsius in northern areas like Zacatecas, Tlaxcala, Durango, Aguscalientes and Estado de Mexico, where the landscape is more like a desert. During the rainy season, hailstorms can even look like snow, with hailstones the size of peas – and surprisingly Mexico does have snow in places like Durango and Chihuahua in the north.
You may meet the odd unwanted house guest
Scorpions, snakes and spiders are all to be avoided but you may actually come across them in your home. Mexicans live by the rule that if you catch a scorpion or spider, don't release it – kill it. Mexicans may suggest a swift whack with a slipper! And for mosquitos – everyone uses nets on windows or 'Raidolitos' repellent. It's a must as the mosquitos could carry dengue fever, malaria or Zika.
In the garden, learn the Mexican rule and do not lift logs, stones or bricks as it is likely that exotic creepy-crawlies will be hiding in the shade here. Build a bug hotel and don't touch it. Mexicans teach their children not to lift rocks or logs from an early age and families tend to remove items in the garden that could house an unwanted guest – like a tarantula!
Hopefully, if you stick to the rules you'll be fine, but some Mexicans use private pest control companies. These specialists do not only resolve problems but can put down poison or deterrent, so pests don't venture near your home in the first place (or die if they do).
Preparing for a new environment
If you're moving to a large city, particularly Mexico City, you should be aware of pollution. The capital is a built-up area with large volumes of traffic creating smog. A top tip is to download an app to keep a check on the pollution levels, which can be worst around May, before the rain season kicks in.
If you have existing health issues such as asthma, avoid physical activity when pollution levels are highest and always carry your reliever inhaler with you. It's also important to make sure you have international health insurance in place and up to date.
What about the wild animals?
It's unlikely you'll come face to face with a jaguar in your garden, although it is possible. In swampy areas there may be crocodiles, for example in popular tourist destinations like Cancun, but it is not something to worry about elsewhere.
You're most likely to see these predatory animals in the zoos. There's one in each Mexican state, and also the wildlife park African Safari in Puebla.
Be aware of earthquakes…
If you've never experienced an earthquake, you probably will at some point once you move to Mexico. Mexico City used to be a lake and the pre-hispanic city Tenochtitlán was built on an island with the lake drained by the Spanish over centuries after they conquered the area in 1521. The wobbly mud of the old lake bed makes Mexico City prone to earthquakes and there are lots of buildings that have tilted heavily because they are sinking into the mud. You can see this very clearly at the cathedral in the main square, or Zócalo.
Thankfully, there's an early warning system in Mexico City, with sirens sounding up to a minute before an earthquake with a magnitude of 6 or above strikes. Elsewhere in the country, there's little you can do to prepare. If one does strike, shelter under a desk, stand against an internal wall, or move away from buildings if you're outside. Familiarise yourself with protocols and policies in your local area.
…and volcanoes!
Mexico has volcanoes – hundreds in fact, with 14 currently deemed active. Popocatepetl in Puebla is the main one – and currently erupting. Known to locals as El Popo, it's visible from the city and, as it has been active since 2005, it occasionally puffs out plumes of ash, which can fall over the houses. If you're moving to this area, you'll become accustomed to the alerts, which will be announced by Mexico's National Center for Disaster Prevention (CENAPRED) on their website, through news agencies or via their Twitter account. You may have to evacuate if there's a risk of a bigger eruption.
Don't let the scary stuff put you off. The weather, the wildlife and the varying landscape make Mexico one of the most magnificent places in the world. Take on board the above and you'll be used to a volcano threat, the searing sun or the sight of a scorpion in no time.