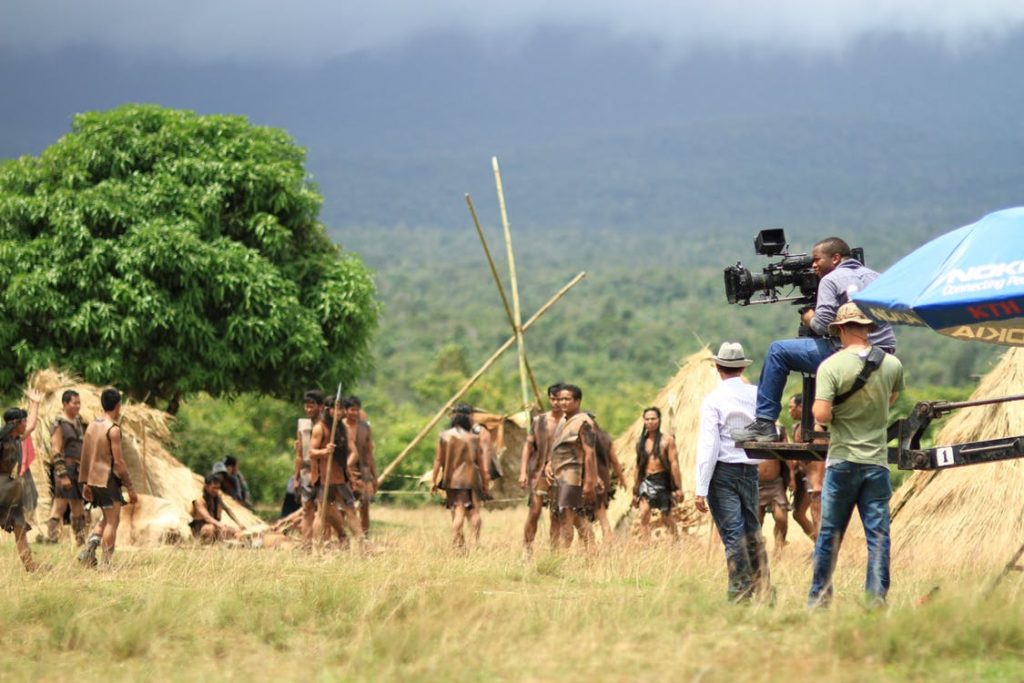 With Christmas just around the corner now, it's time to blow the dust of your favourite festive films and no great Christmas movie collection would be complete without Richard Curtis', Love Actually. Aside from being a sure fire way to get yourself in the festive spirit, this feel-good film is also amongst the growing portfolio of productions that feature Surrey on their repertoire of filming locations.
Throughout the film's narrative, we see some of the leading characters at what we are led to believe is Heathrow Airport. In fact, the airport scenes are some of the most pivotal throughout the whole film meaning this location is a particularly pertinent backdrop. However, what many of you may not know (and I only found out doing some research around Surrey on PCA Predict) is that the Heathrow is actually 'played' by Epsom Downs Racecourse in Surrey. Similarly, Milwaukee Airport was 'played' by Sandown Park Racecourse in the east of the county.
Another cult classic (but perhaps not quite as appropriate for festive viewing) is The Omen. This famous horror film used Surrey's gothic Guildford Cathedral as the setting for a number of its chilling scenes and has reportedly sparked quite the uproar amongst churchgoers since its release in 1976. So what attracts so many location scouts and production companies to Surrey? It's a relatively small county in the quiet, South East of England so what brings even Hollywood's biggest budgets to this leafy corner of the globe?
Bourne Woods
The answer to the question above can largely be attributed to the famous Bourne Woods, just south of Farnham. Rumoured to have featured in literature by Charles Darwin and developed privately during the 20th Century, Bourne Wood has fast become a popular location for a host of popular films and television shows. In fact in September of 2012, the Forestry Commission granted access for filming at the woods for up to 8 months per year, citing it as a "nationally strategic film industry source."
Notable productions to be filmed here include everything from late 70's/early 80's sitcom series, It Ain't Half Hot Mum to modern day cinema blockbusters like Harry Potter and the Deathly Hallows.  Other extremely successful films which feature Surrey's Bourne Woods as a filming location on their credits include Gladiator (2000), The Golden Compass (2007), Captain America (2011), War Horse (2011), Dark Shadows (2013) and Snow White and the Huntsman (2012). More recently, Bourne Wood was also used as filming location for Transformers: The Last Knight (2016) and Wonder Woman (2017).
Surrey isn't the only place in the UK to feature heavily in the thousands of TV shows and films screened around the world on a daily basis. Liverpool, Manchester, Northern Ireland, Yorkshire and Scotland are also go-to destinations for production crews and location scouts. So if your hometown has appeared on the screen, come and share your thoughts on social media using the hashtag #SeenOnTheScreen.