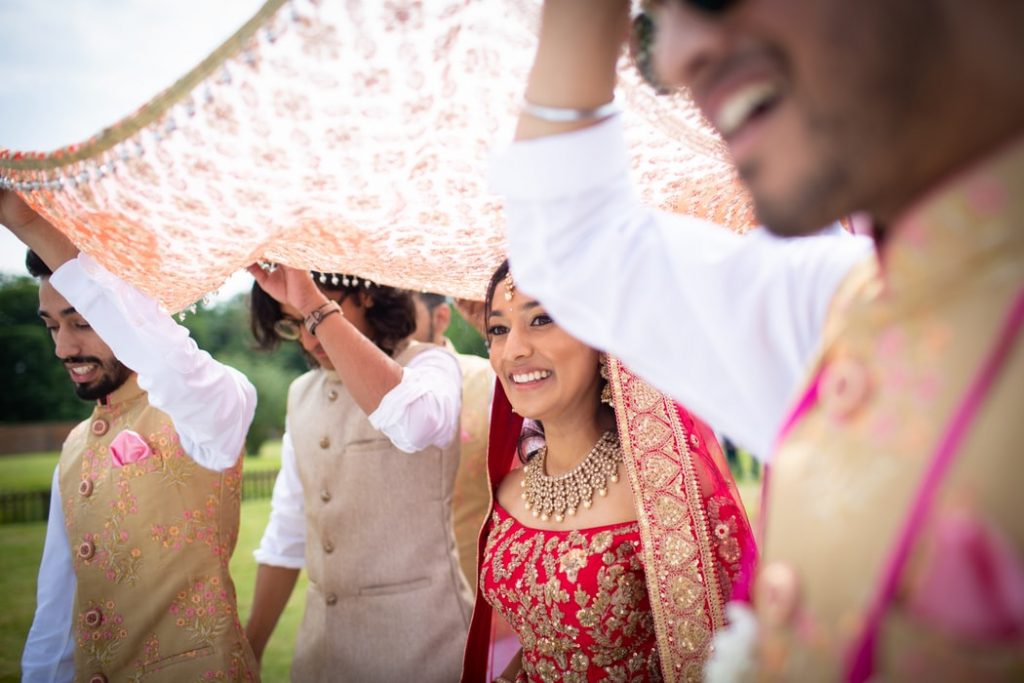 One of the reasons marriage ceremony in India is called the "Big fat Indian wedding" could be the amount of bling and glitter involved. Yes, we are talking about jewelry here. No Indian wedding is complete without the bride being decked with jewelry from head to toe. Picking the right kind of jewelry is extremely important in enhancing your entire bridal look. Wondering what other jewelry than neckpieces, earrings and rings are involved? Here is a checklist of the uncommon, yet essential accessories that every Indian bride should invest in.
Maang tikkas
Lets start right from the top. Maang tikkas are traditional pieces of jewelry worn on your head that can completely changeover the way you look. It not only enhances your outfit, but picking the right kind of maang tikka that complements your outfit will also bring some grandeur to your face on the big day. There are several designs of maang tikkas available in the market and you can even customize your own in some places.
Armlet
While your wrists get decked up with bangles, you don't want your upper arm to feel bare right? Armlets are great accessories to adorn on your upper arm. Although it is a traditional piece of jewelry, you can find a plethora of designs to pick from to match with your bridal outfit. Don't forget that this has to go with the rest of the jewelry. If you have picked gold diamond rings and neckpieces, choose a similar metal or color tone of armlet to go with.
Anklets
Anklets, also known as payal, are a beautiful way to accentuate the way your feet look. You might wonder who is going to look at your feet during your wedding. You might be surprised. Those close up shots where a little of your feet or leg is exposed is something you need not worry about, with these on.
Hair accessories
Have your hairdo planned in mind to go with your outfit? Well, don't forget your hair accessories. Being the bride, you are going to be shot on camera from all angles. You do not want your hair looking bare while those gorgeous back shots are taken. Choose an accessory that complements the rest of your jewelry. For example: If you are wearing a diamond solitaire ring, choose a nice chunky piece of stone studded hair accessory. Pick one piece of the right hair accessory and don't forget to let your make-up or hairdo artist know before hand. It will help them plan and work on you without any last minute stress.
While these are the additional accessories that can be used to uplift your bridal look, we of course cannot forget the basic. Necklaces, earrings, bangles, you know the drill.  Last but not the least; remember not to go overboard with the jewelry. Less is more is a statement that you should keep in mind even when putting together your bridal outfit. After all, a happy bride is a beautiful bride.