Moving to a new home can be a huge and stressful task, whether it's your first time out of the house or you're a seasoned mover. And if you have to do everything yourself, the job becomes exponentially more difficult.
Therefore, many people choose the convenience of removal companies to co-ordinate their move. The cost of moving varies significantly between companies, and they can provide different services.
It's really beneficial to start by taking some time to decide what it is that you need to make your relocation easier, and how much you're willing to pay. Market research is helpful in this regard, but not everyone knows what removalists offer and what the average prices are.
We've created this guide to make it easier for locals to find the best removalists in Sydney.
Services Removalists Offer
Finding the best removalists to suit your needs will depend on exactly what services you require for your move.
It's advisable to find one company that offers all the services you need, so that you can deal with them holistically rather than various different companies.
Here are some of the baseline services that most removalist companies in Sydney offer included in their price.
Disassembling furniture.
Carrying belongings and furniture to load onto the moving truck.
Transporting everything safely.
Offloading the items at the new home and delivering them to the appropriate rooms.
Reassembling furniture.
Many companies offer various additional services that can be useful in making your move run smoothly and with less stress involved.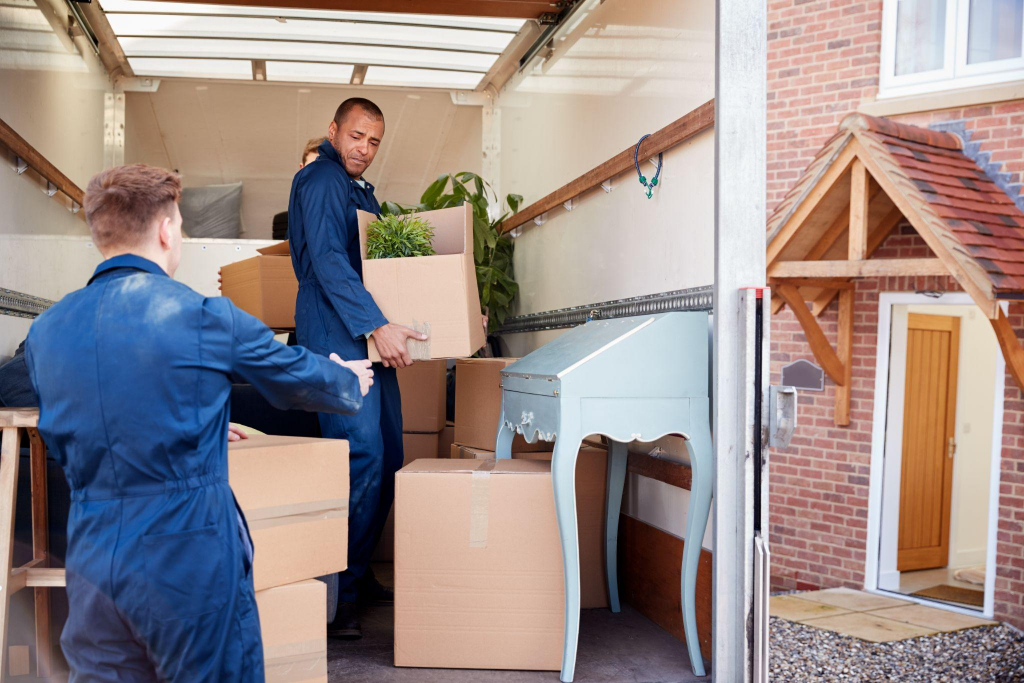 Packing and Unpacking Services
Using professional packing services can be very convenient, saving you the task of packing up your entire house alone. Professional packers receive meticulous training to pack efficiently and orderly. When packing, they will do the following:
Fragile items will be wrapped in protective bubble wrap to ensure their safety.
All packing boxes will be clearly labelled so that the removalists know which room to deliver them.
List the things inside the boxes so you can locate them easily after the move.
Hiring professional packers makes the unpacking process a lot more simple, irrespective of whether you do it yourself or have their unpacking service unpack for you.
A professional packer usually charges about $80 per hour. This price will increase depending on how many packers are required for your move. Some companies have a minimum time requirement for their packing services. If you have a small home and few belongings, this option might not be a cost-effective option for you.
Storage Services
It can happen that you have to move out of your current location before the new one is available. Or, you might be downsizing from a townhouse to an apartment but don't want to part with all of your belongings just yet.
For reasons such as these, removalists often offer storage services for short-term or long-term storage requirements:
Mobile storage units Sydney, are a practical solution. The removal truck with a storage unit fitted on the back will arrive at your location. Your possessions will be loaded directly into the storage unit for your convenience.
The removal truck transports the storage unit to the warehouse, and your unit will be stored until you're ready for your belongings.
The removalists will load the mobile storage unit onto a truck and bring it to your new home once you've indicated that you're ready.
Pricing differs according to short-term or long-term use. Daily rates average $2 per day, and monthly storage is around $120.
Packing Materials
Many companies offer packing materials for an average of $100.
These can include:
Packing tape
Cardboard boxes
Bubble wrap
Butcher's paper
Consider the Prices of Relocation Services
Removals that are less expensive can sometimes mean the removals team lack professionalism and dedication. Because they are earning less, they are less likely to go the extra mile and provide excellent service.
Quotes supplied may be low, but there could be extra costs that weren't included. Request that the quote be free and that all terms are understood before accepting. Insurance must be included in the quote and not added on later. An interstate move and a local move are charged differently, so be sure you have a correct breakdown of the quote.
Movers that quote cheaper removals may have an inexperienced team. This is problematic if you have bulky items that need to be navigated through tricky spaces like narrow doorways or spiral stairs. Furniture, walls, door frames, and belongings can potentially be damaged.
Read the Reviews
A removalist might be recommended by friends or family that had good service from them. You need to find a removalist that consistently offers good service and has many happy customers, which proves they are competent and efficient.
The majority of websites publish positive testimonials from previous customers. But, negative reviews are rarely posted. Instead of relying solely on the website reviews, look for more balanced feedback on Google and Facebook.
It's ideal to have many positive reviews. Look for red flags in the negative reviews, such as lack of professionalism, breakages, poor customer service, or pricing issues.
If they do have negative reviews, read them to see what the complaints are; you might find that they don't even apply to you. For example, if reviews claim that the removalists were late, but you aren't concerned about punctuality because you will be at home anyway, then there's no reason why you shouldn't hire them. Some negative reviews could simply be pettiness on the part of an irritable customer.
Key Takeaways
The best removalists are often the ones who meet all your needs, at affordable prices. Be cautious of particularly cheap prices, though.
Once you've decided what you're looking for in a removalist, you can start researching companies who offer those services. Don't forget to read the reviews to ensure that they deliver on their promises.
With all these tools in your arsenal, you're right on your way to finding the best removalists in Sydney.