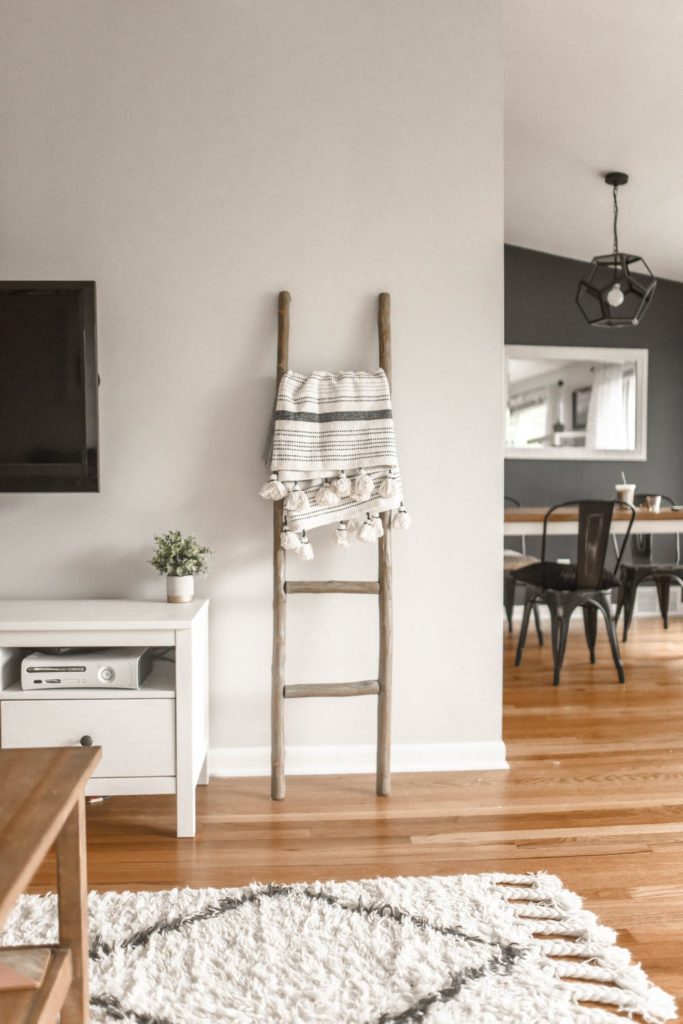 Sideboards have been used in the home for centuries and their design has changed very little since they first began to emerge as far back as the 1770s. Up until that point, dining areas had generally featured something called a 'slab table' – a long thin table topped with a marble surface that was used to rest meat on as it was cut. By the end of the eighteenth century, the sideboard had evolved out of the slab table and all but replaced its predecessor as the fashionable dining room accessory du jour.
It still featured a smooth surface that could accommodate food when it wasn't needed on the table, but it also came replete with additional drawers, shelves and cupboard space for storing table linen, cutlery and plates. Early examples are generally made from mahogany or walnut and, being extremely rare and therefore highly prized, they can cost anything up to £60,000.
Form and function working in harmony
The sideboard is a very functional and versatile piece of furniture. Its versatility is proven by the way that, from era to era, it varies widely in appearance in spite of its components barely changing. It can appear decidedly Art Deco, for example, or totally baroque, but it has several unchanged features. Most pieces feature good internal storage and they are almost always designed to sit flush against a wall.
Icons on the 60's
Perhaps one of the most iconic incarnations of the sideboard is the mid-century modern take – when it was reimagined in a low, long shape and fashioned from teak by Victor Wilkins at G Plan for the brand's 'Fresco' range in the 1960s. This style spawned hundreds of imitation pieces and is currently enjoying a revival along with many other aspects of mid century design, such as armchairs and coffee tables.
Luckily, unlike their late eighteenth and early nineteenth century counterparts, G Plan Fresco sideboards are still relatively easy to come by, so they don't carry quite such an eye wateringly high price tag. Mid-century sideboards come in a wide range of lengths with varying internal layouts, so be sure to measure your space carefully, take note of what you need in terms of drawers, cupboards and shelves and then keep an eye out for the combination that's right for you.
Once you've found the perfect model, there are many ways to style it and keep it looking fresh and fashionable in the contemporary home setting. Position it in the sitting room with your TV on top and use the internal storage space to keep DVDs, CDs and media systems hidden from view, easily giving your space a tidier, more streamlined appearance. The slender silhouette of the sideboard means it makes a great addition to hallways and other places where space is tight in the home, whilst its extensive storage potential means it can be used everywhere from the dining room to the bedroom and beyond.
Try it out in the conservatory, for example, to make it a more usable room, year-round. Because it still retains the flat tabletop of the slab table that it evolved from, it's a great place to display a carefully chosen selection of objects of interest such as family photographs, a jug of freshly cut flowers or a collection of succulents. Dress it up with a runner made from your favourite fabric, or one that ties in well with the other soft furnishings in the room such as curtains, cushions or accent chairs. This protects the finish of the sideboard whilst creating further interest to add to your chic living space.